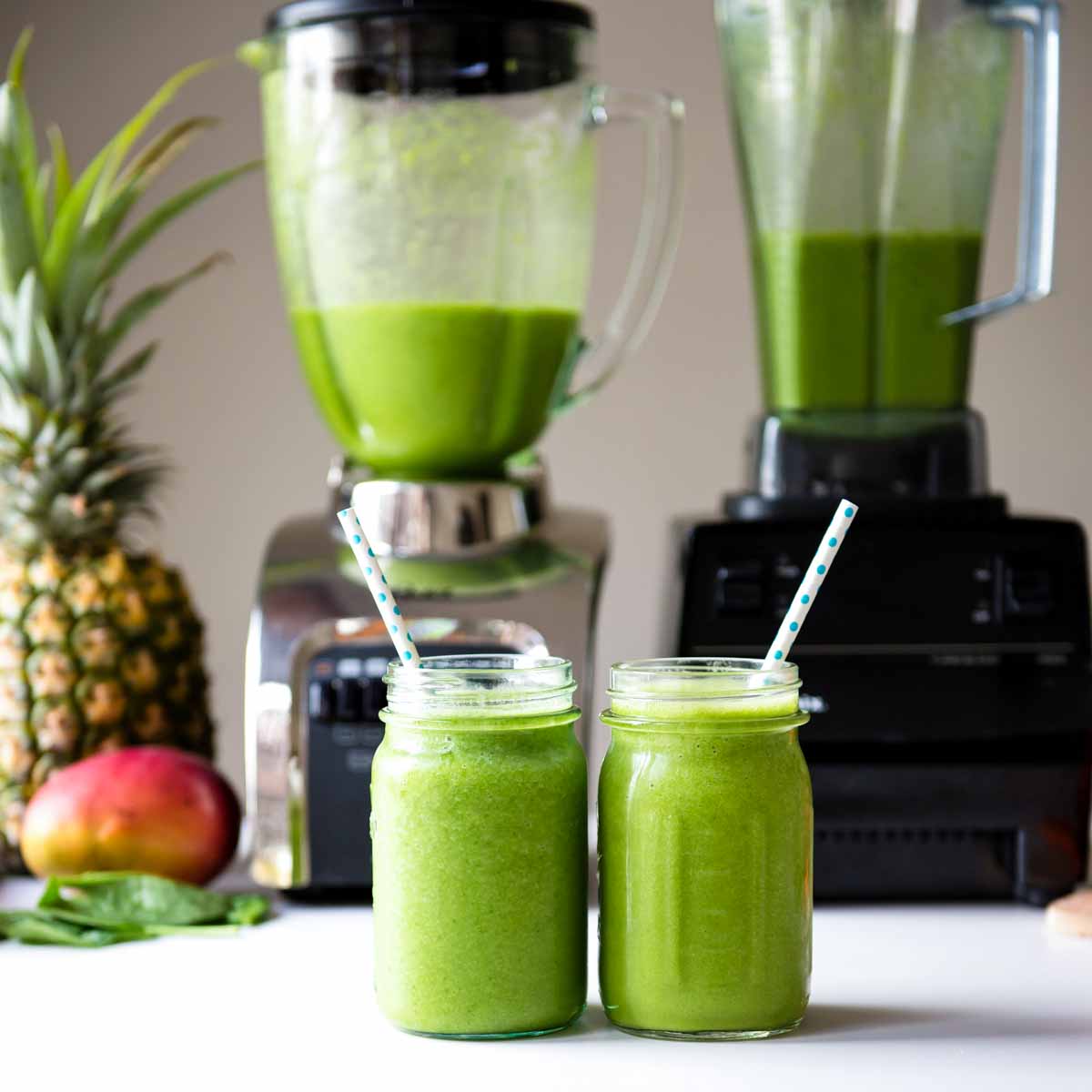 When it comes to finding the best blender for smoothies, the options can be overwhelming. Yet this is your chance to take your favorite smoothie recipe from chunky to creamy in seconds. There are TONS of blenders out there, yet only the best blenders for smoothies are listed here.
Before we dive in, I have a little secret to share with you: Any blender will work for making smoothies. You8217;ll just have to blend a little differently to get a creamy smoothie. Here8217;s some quick advice you can try right now:
Add leafy greens and liquid to blender first. Blend on high until completely liquified and no leafy chunks remain.
Add fruit, protein powder, etc and blend on high again until smooth and creamy.
I started with a $50 blender (that was collecting dust in my cupboard) and it got the job done. My family made our first 100+ smoothies with this blender. Eventually I burnt the motor out (sparks, smoke and all) and I knew it was time to up our game. I've bought, received & tested 45+ blenders for smoothies and will share my favorites below.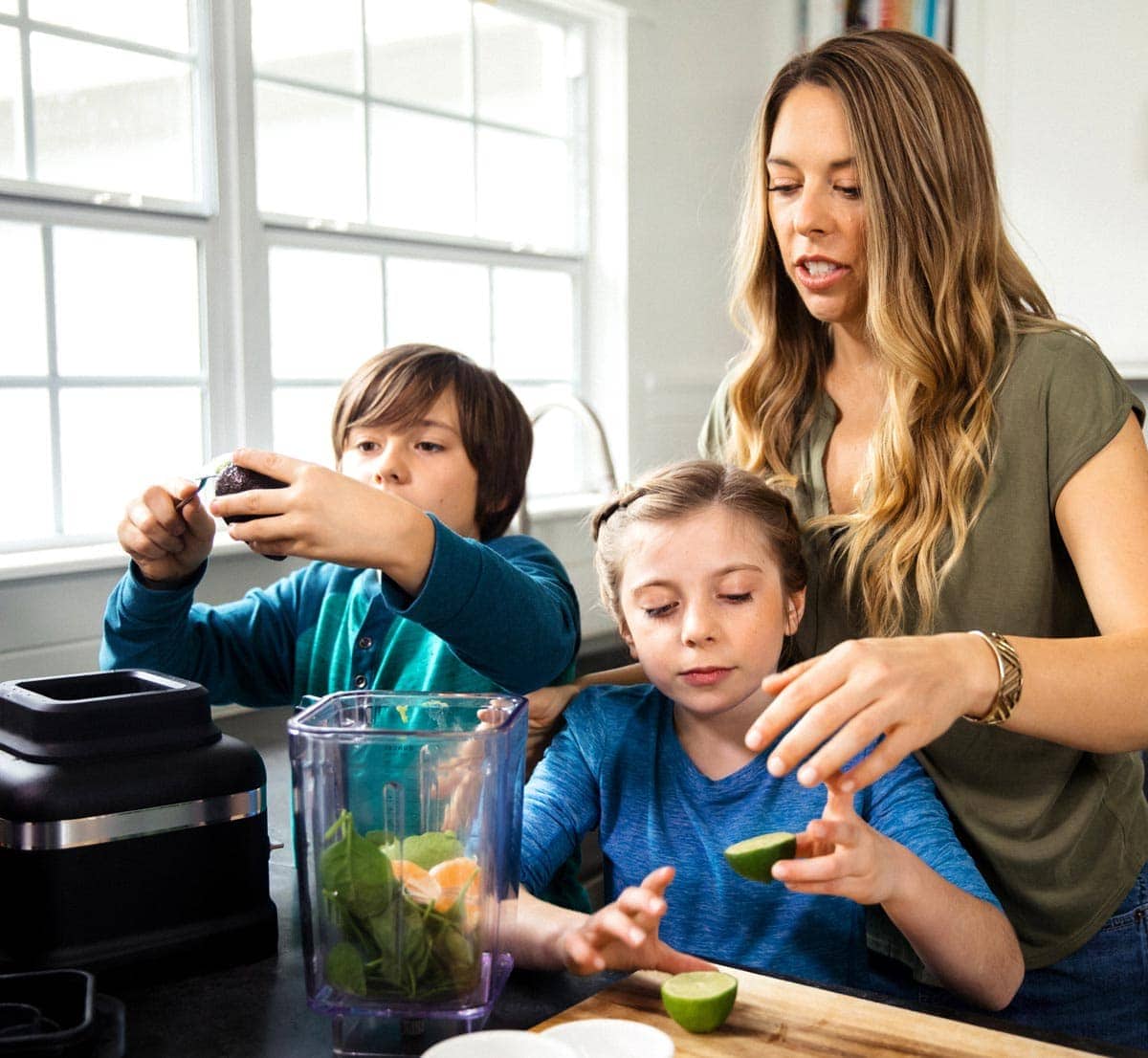 Best Smoothie Blenders in 2022
I8217;ve spent years trying out all the blenders and below are my top picks based on their versatility, design and efficiency for blending a smoothie.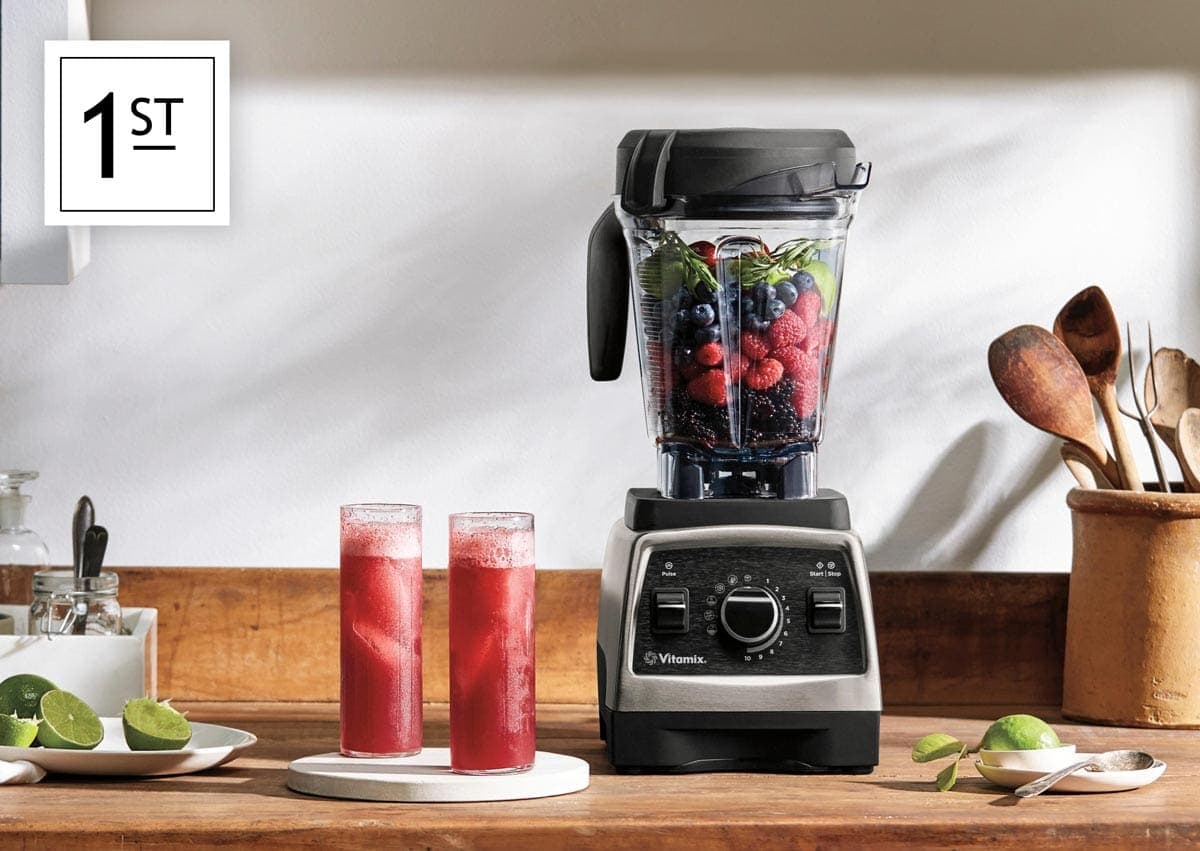 Vitamix Professional Series 750
This blender will definitely stand the test of daily smoothie blending. It8217;s super durable, great for making smoothies for the whole family.
PROS: 1656 watts, 64 ounce container, low profile to fit under most cabinets, 7 year warranty, adjustable speed, can make hot soup in minutes, easily blends frozen ingredients
CONS: Loud, not the easiest for making 1 serving smoothies (better for 2 or more servings at a time)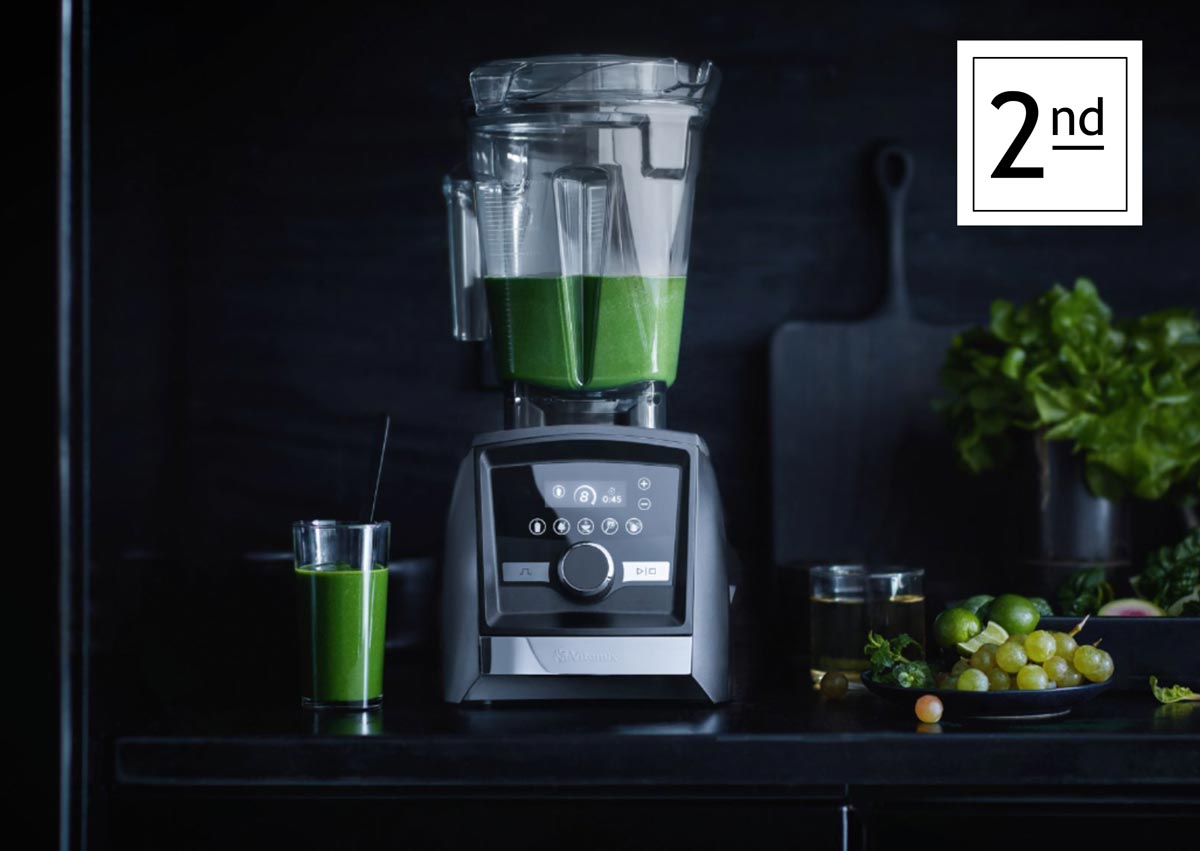 Vitamix Ascent Series A3500
I8217;ve currently use this awesome blender on the daily. It8217;s my go-to choice after my tried and true Vitamix 7500, as it has similar power and capacity. I love that I can use the smaller, stainless steel container on it when making smoothies for 1.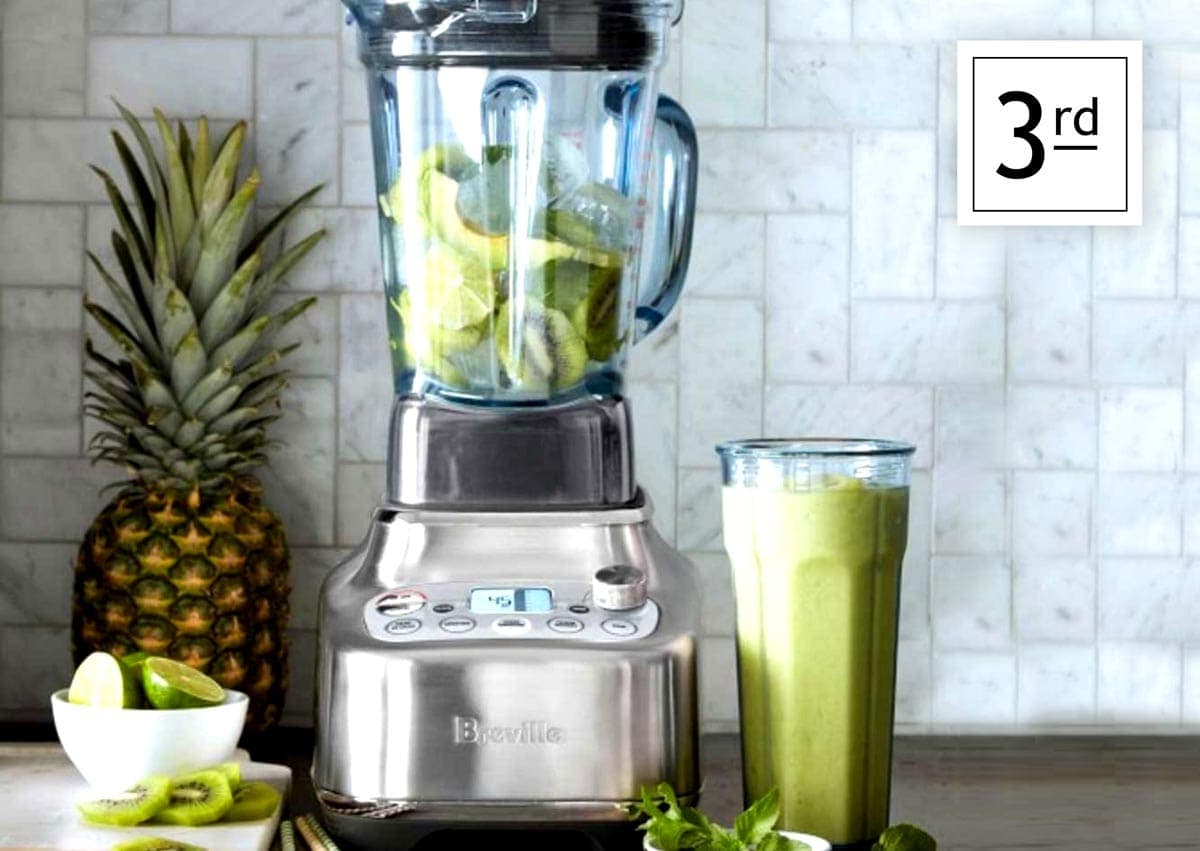 Breville Super Q
I was impressed with how quiet the Breville was compared to other high-powered blenders. It8217;s definitely not silent, yet was the quietest blender tested.
PROS: Quieter, 1800 watts, includes personal blender attachment, dishwasher safe, 64 ounce container, one-touch settings, 7-year warranty, can add on the Vac Q (removes oxygen to preserve smoothie color, taste and nutrients)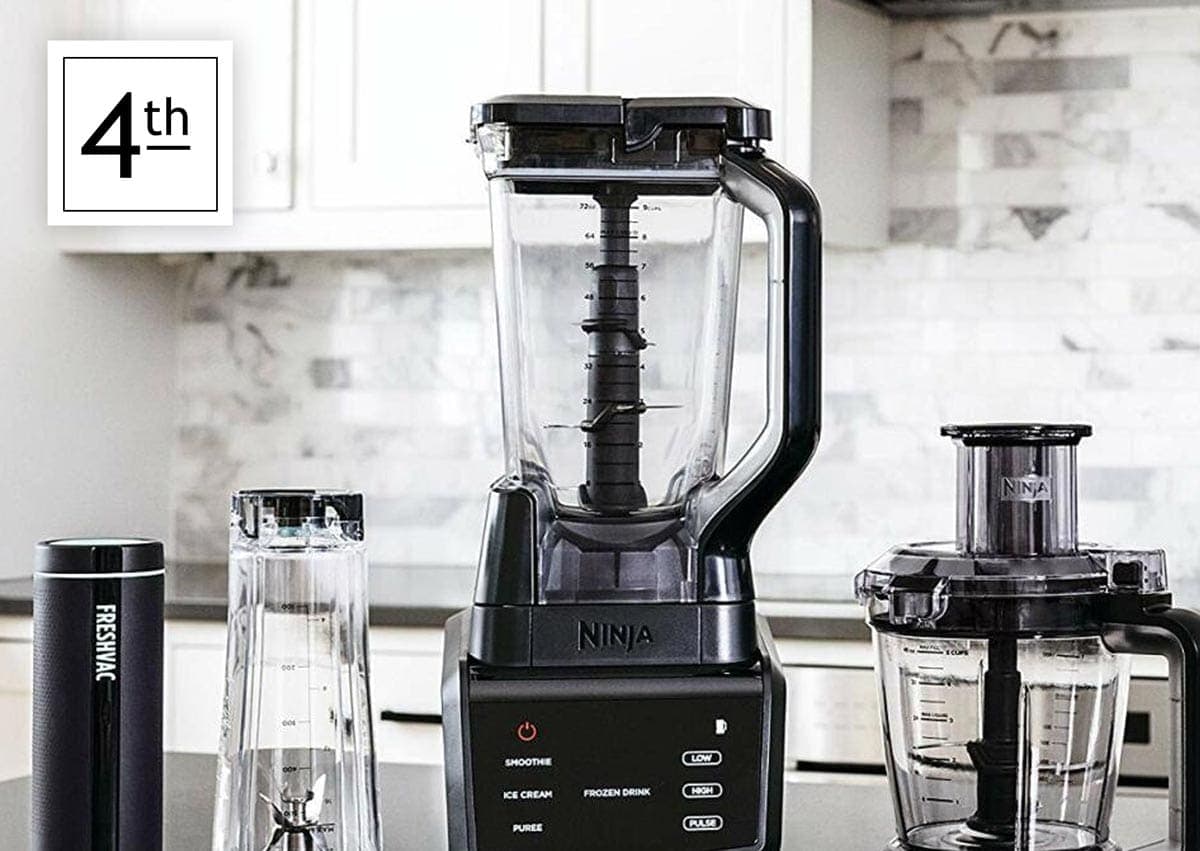 Ninja Smart Screen DUO Blender
Ninja is a great brand for those wanting a better blender with a more reasonable price tag. While the smoothest of smooth drinks come from Vitamix, the Ninja doesn8217;t back down to nicely pureeing a variety of fruits and leafy greens. What sells me on the Ninja is its single-serving container which makes quickly blending 1 smoothie a breeze.
PROS: 1100 watts, comes with different sized containers for more customized portions, 72 ounce large container, dishwasher safe, $170.00 for a high-powered appliance, includes Fresh Vac (removes oxygen while blending— they got this idea from Breville) quieter than Vitamix
CONS: 1 year warranty, not as easy to puree an all frozen fruit smoothie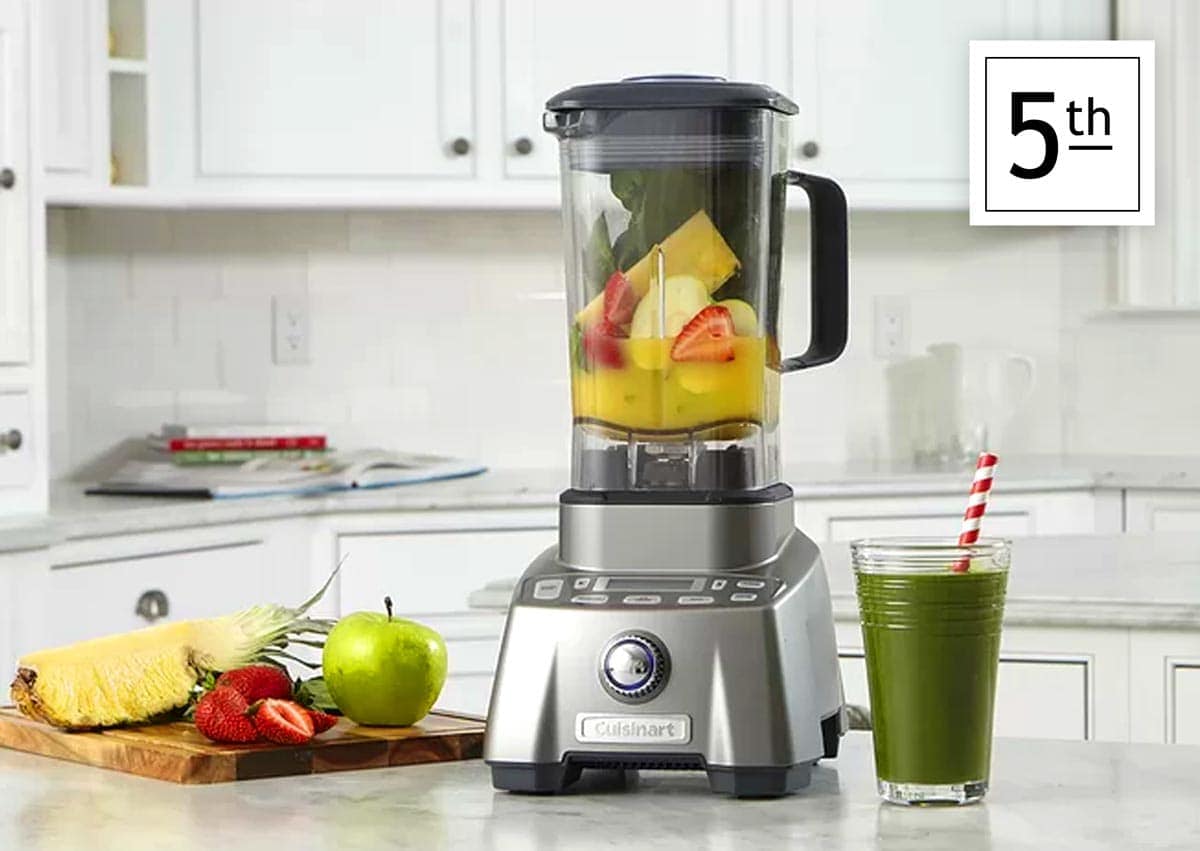 Cuisinart Hurricane Pro 3.5 Peak Blender
Cuisinart is stepping up their game with this smoothie blender. It actually has functions specifically for smoothies or soups as well as a 8216;clean8217; button too.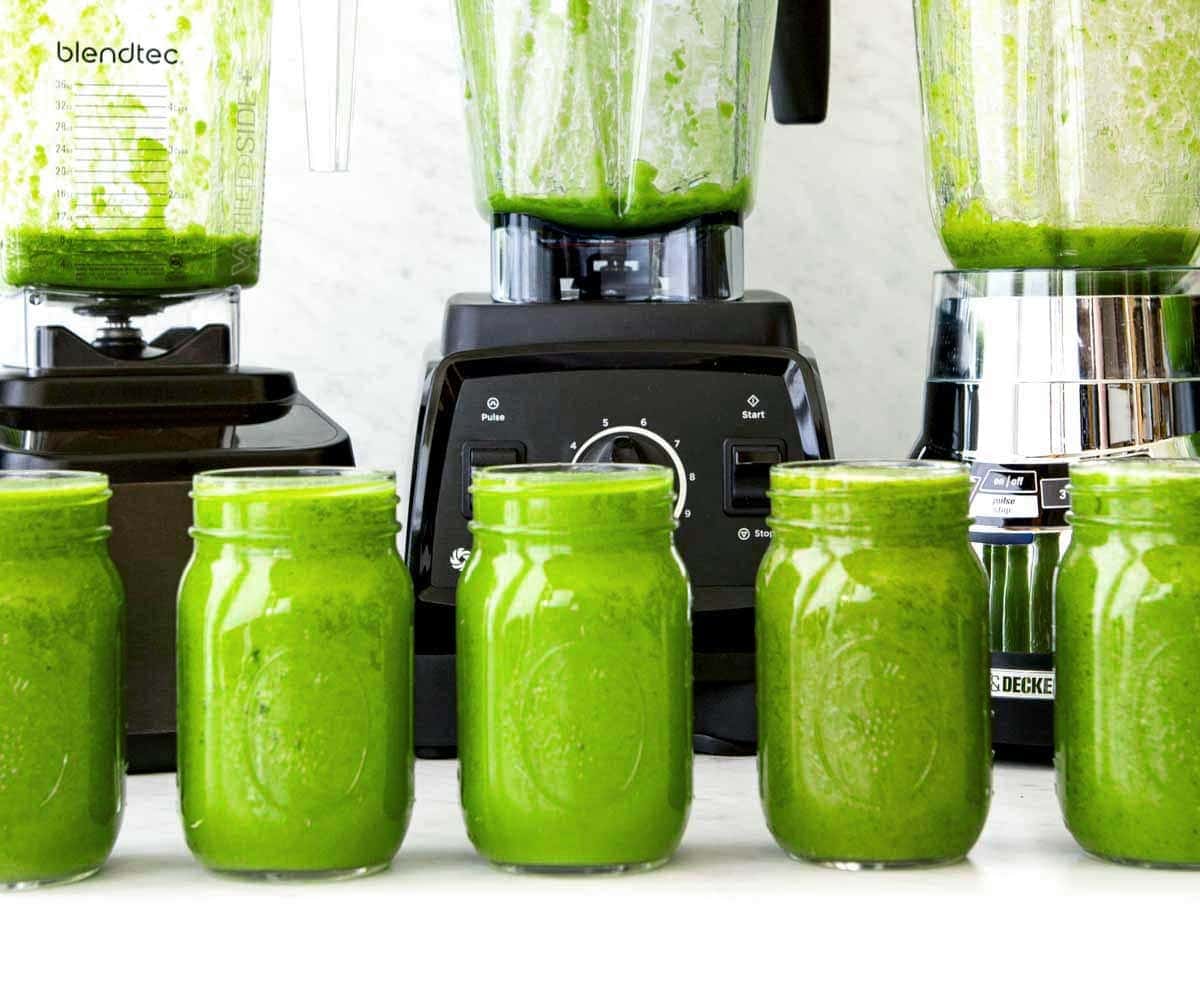 Best Smoothie Blenders Under $100
We8217;re not even half way through my blender guide. I hope you8217;ve found this helpful and are narrowing in your choice. Any blender can profess to blend up spinach and fruit8230; yet the results won8217;t all be the same. If you8217;re looking for a new blender for smoothies, I recommend the ones I8217;ve highlighted below that I8217;ve tested and truly stand out above the rest.
If you8217;re getting a lower-priced blender, I suggest blending your leafy greens + liquid first. This will help you get a creamy, dreamy green smoothie with every blend.
If you8217;re new to smoothies and need a blender to get you started then the below options are great! The Oster and Nutribullet are community favs yet I think you8217;ll be happy to start your blending journey with any of them.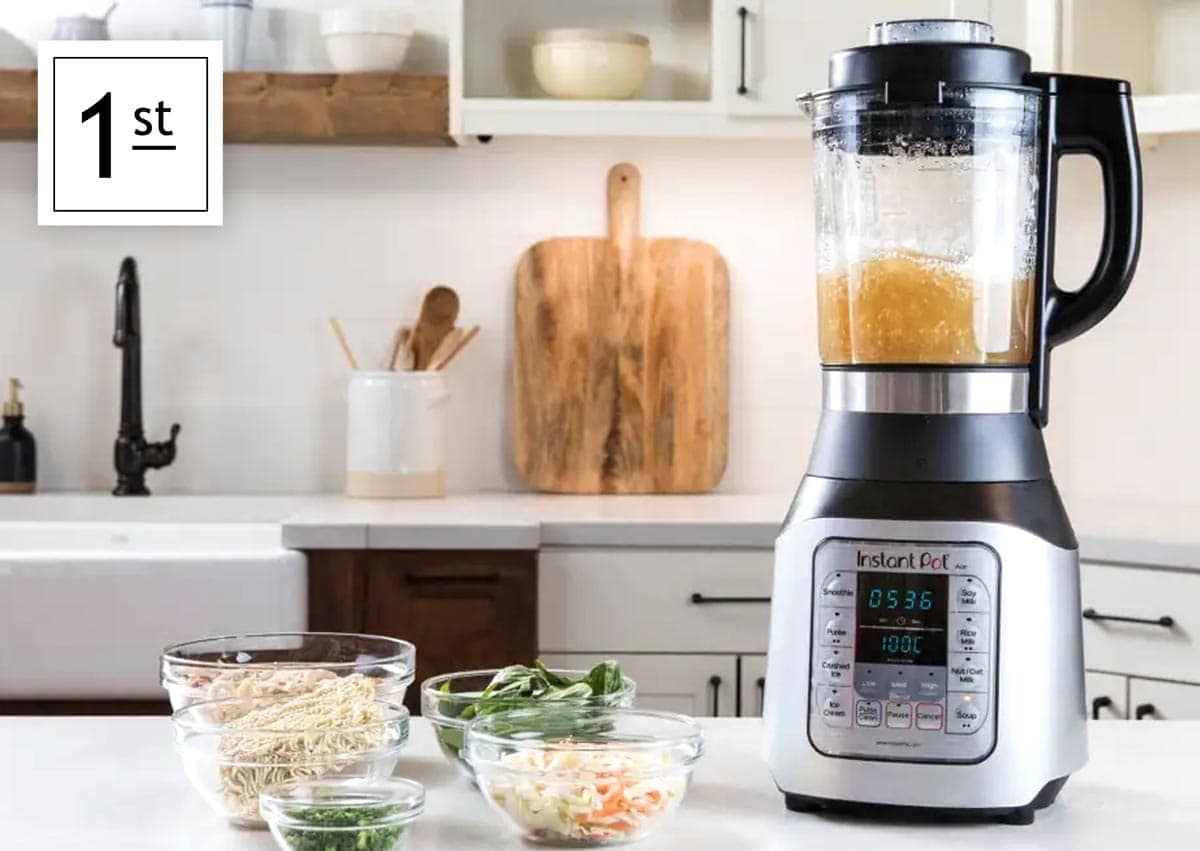 Instant Ace Blender
This is Instant Pot8217;s blender and is recommended for smoothies, nut milks and soup.
PROS: $80.00, smaller container for single serving smoothies, self-cleaning feature, heat-resistant glass container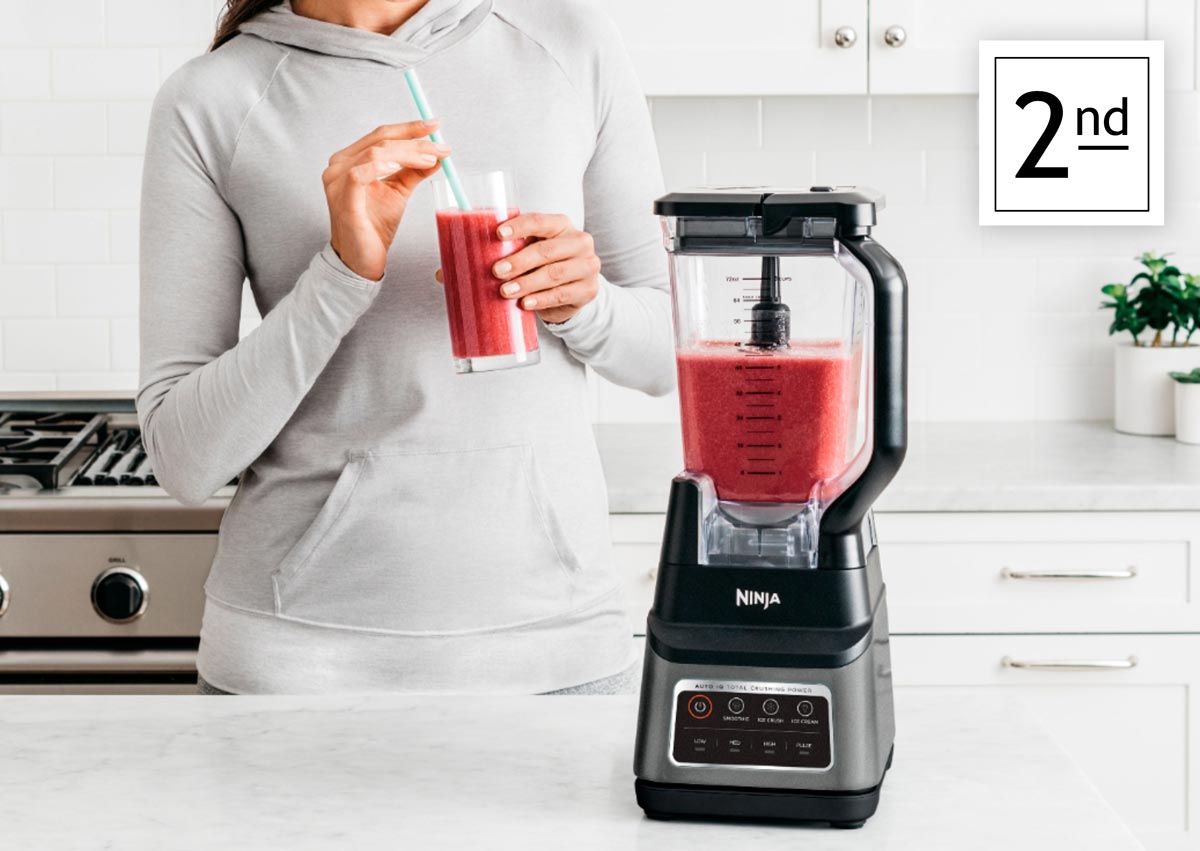 Ninja Professional Plus Blender with Auto IQ
This blender has 1000 watts of professional power to crush ice and frozen fruit in seconds. The 72 oz. jar is helpful when making smoothies for the entire family.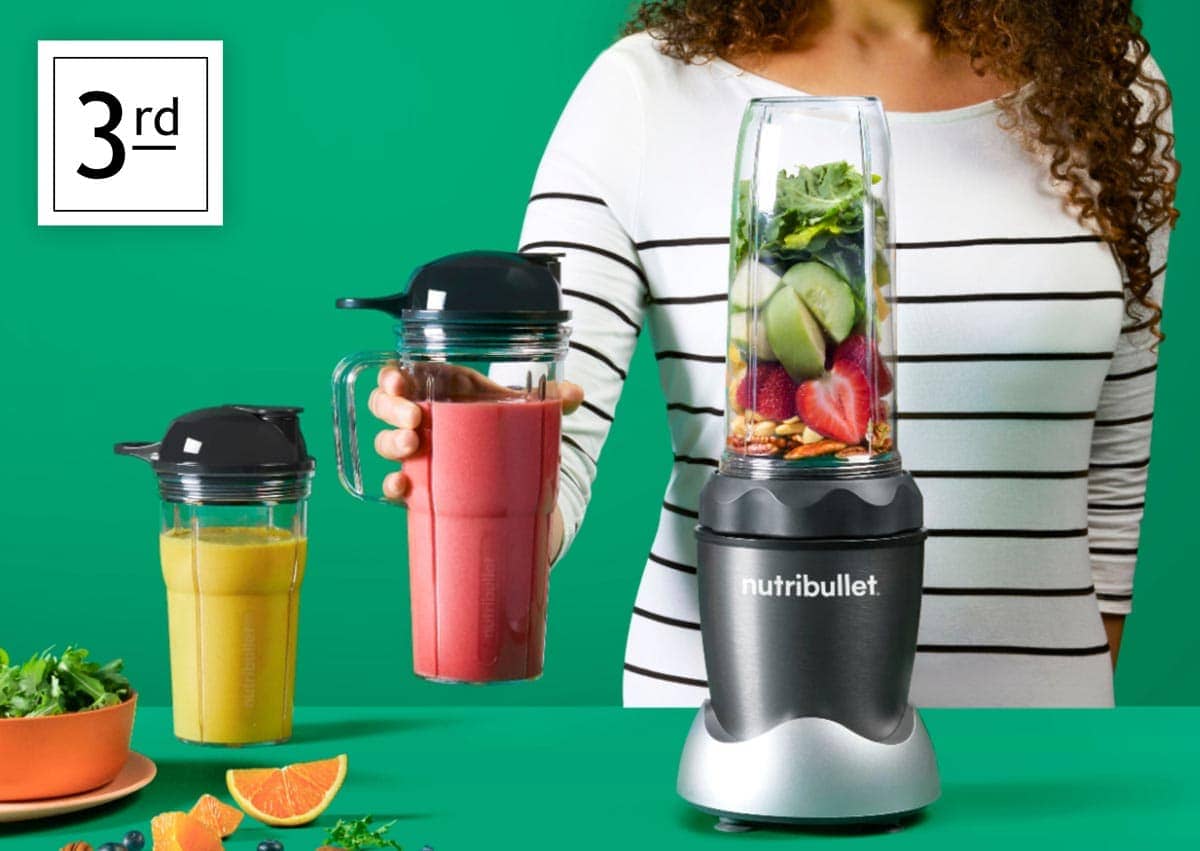 Nutribullet Pro 1000
This lightweight, single-serving blender boasts a 900W motor and can puree seeds, nuts, stems, and stalks. This is a great little blender if you're rawkin' it solo or on the road a lot and want to keep on blending.
Best Reconditioned Blenders for Smoothies
If you8217;re looking for a high-powered blender yet still don8217;t want to pay that high price tag then check out these great models. I used a reconditioned Vitamix for years without regret8230; and it8217;s the best, most reliable blender I8217;ve ever owned.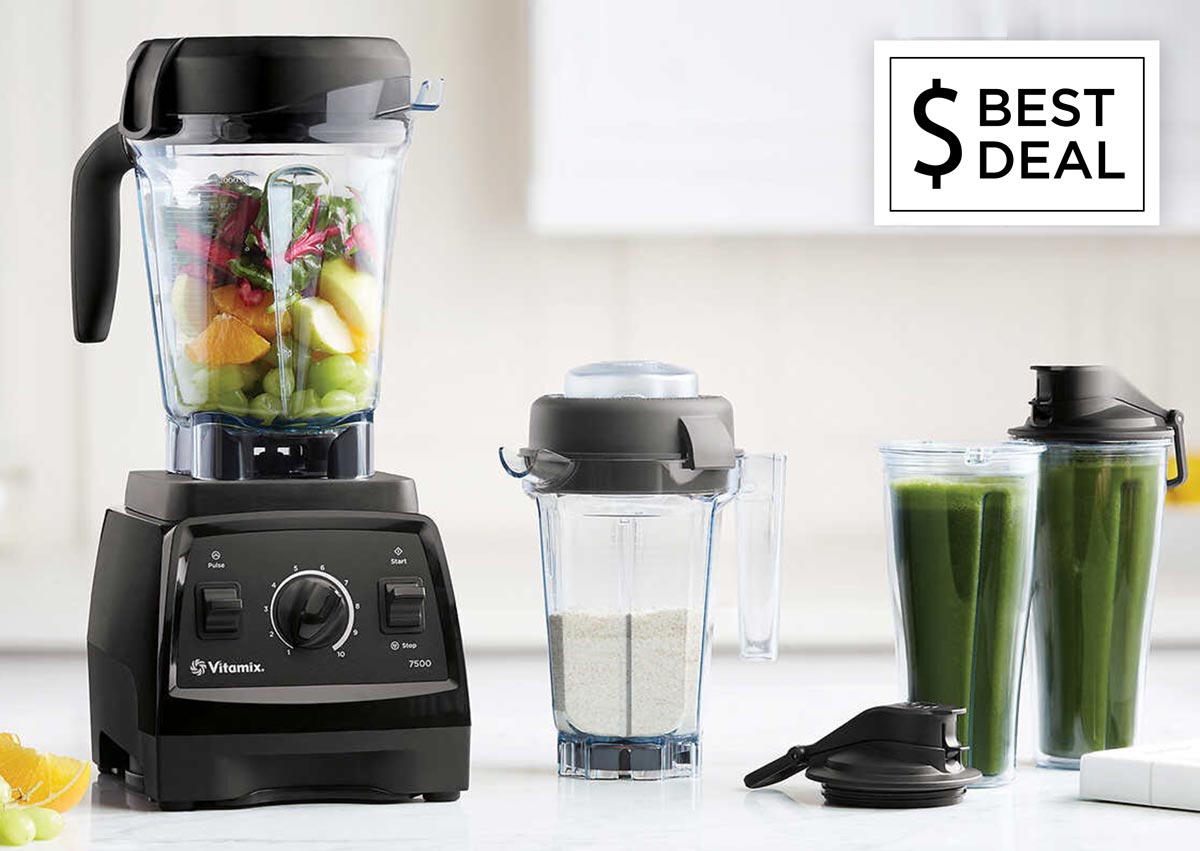 Certified Reconditioned Vitamix Blenders
When my first blender died, I bought a refurbished Vitamix and saved $250 just like that. I've never regretted that decision— it's been a true work horse and my top smoothie blender to this day. You can get a commercial-grade blender at a steep discount. There are quite a few Vitamix model8217;s to choose from in their Certified Reconditioned Blender section.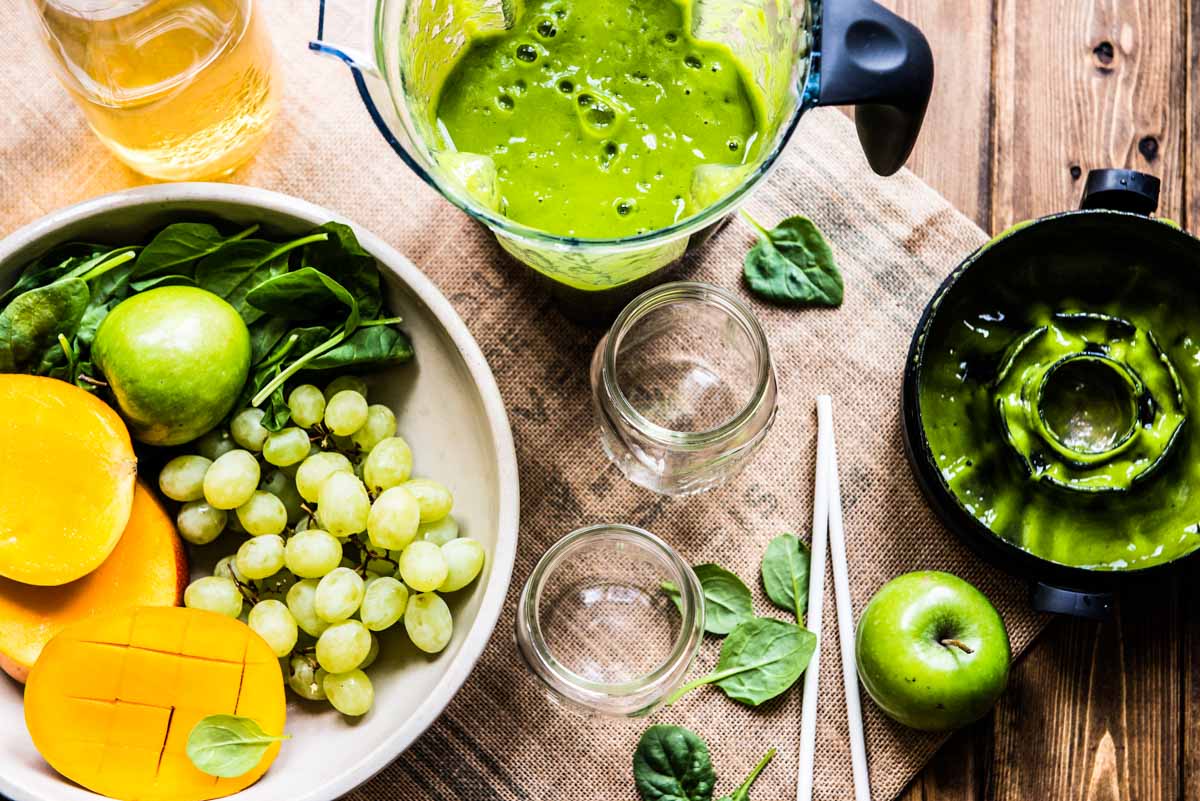 What8217;s the best blender for smoothies and ice?

Blending with ice can be harsh in your blades and cause them to go dull. I don8217;t recommend adding ice to your blender. Use frozen fruit to chill your smoothie, or pour the blended smoothie over ice to chill.
If you really want to make an icy smoothie or margarita, I would use a Vitamix and have a certain container be your ice container. You can buy extra containers directly from Vitamix. My favorite is their stainless steel container.
What blender is good for making smoothies?

Any
blender
will
blend
up
spinach
and
fruit
8230
;
yet
the
results
won
8217
;
t
all
be
the
same
.
Typically
the
more
horsepower
,
the
creamier
the
smoothie
.
Yet
when
you
step
into
higher
horsepower
models
,
the
price
goes
waaaaaay
up
.
My
dad
always
says
…
you
get
what
you
pay
for
(
and
its
true
with
blenders
!).
These high powered blenders make green smoothies in half the time, are easier to clean, quieter and make a creamy smoothie in one simple step. The higher-end blenders usually include a rawesome warranty + truly make the whole blending experience a breeze. If you8217;re looking for a new blender for smoothies, I recommend getting a Vitamix 750, Breville Super Q or Ninja Smart Screen Duo.
When do blenders go on sale?
Black Friday is always a good tie to score a blender deal. Yet this year, I found the best deals to be 2-4 weeks before Black Friday. With Vitamix, they have a new sale each month and you can really score some amazing deals on my favorite high-speed blender. Sign up for my newsletter to get notified when the best deals are. I like to shout it out to all my rawkstars since I know a good deal could be just what you need!
What Smoothie Blender is your #1?
Now that you8217;re equipped with all the knowledge about the best blenders for smoothies, which blender will you choose? I8217;d love to know which one is your trusted companion, and I can8217;t wait for you to start blending smoothies soon.