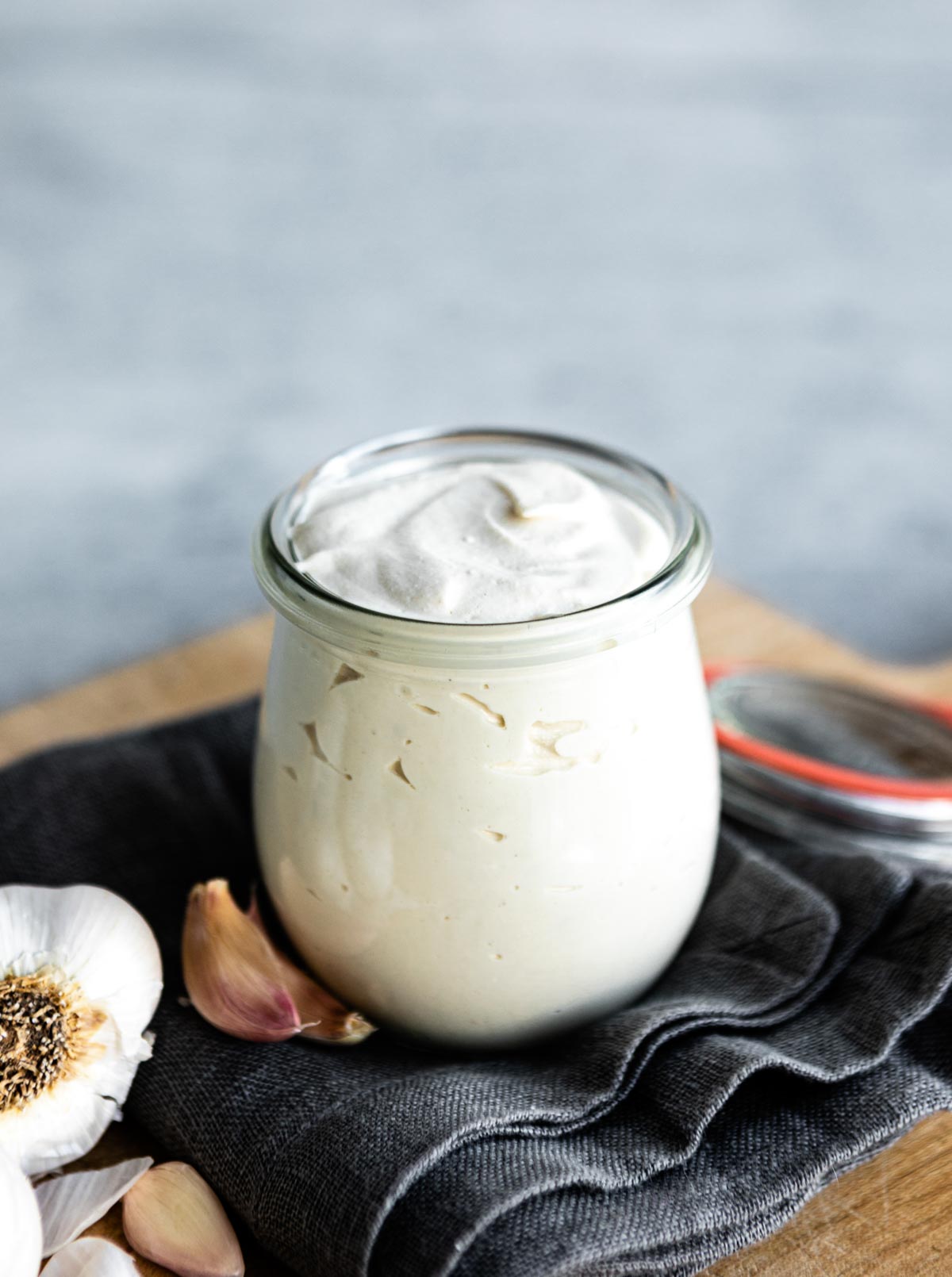 Cashews are magic, pure magic. While they are delectable on their own, cashews also rock in many vegan dishes. They can turn into a crunchy toasted topping, a vegan sour cream, or in this case, an incredibly delicious garlic lemon aioli. This vegan aioli is my take on the traditional mayonnaise-based one. And it8217;s darn good.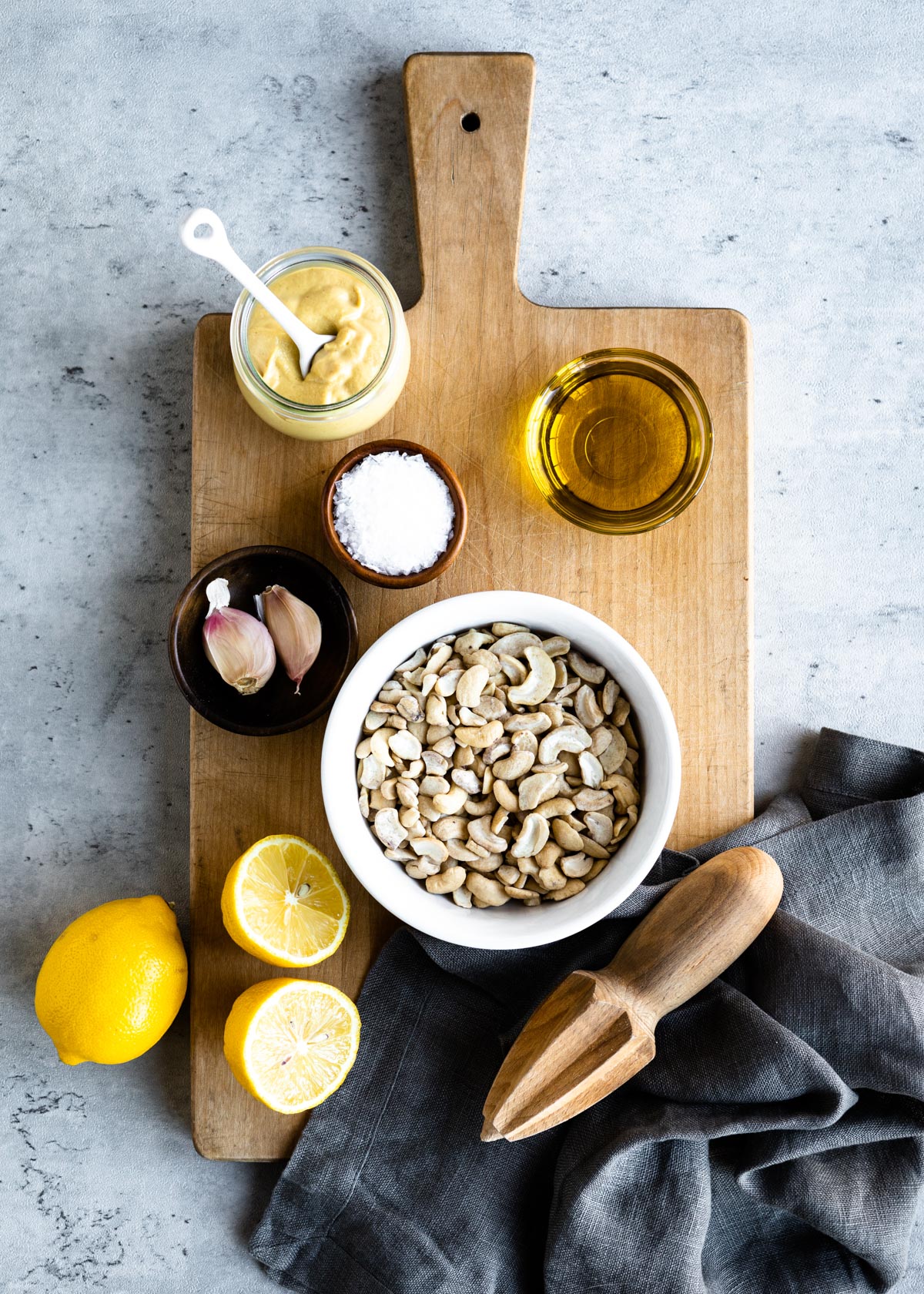 What is Aioli?
Traditional aioli is made when oil is forcefully mixed with something water-based. Oils typically include mayonnaise or olive oil, while the water components are lemon juice or vinegar.
Other flavors are then added based on what result you want. Use it as a sandwich spread, dip or dressing. I love a versatile sauce, and my vegan aioli is a good one however you want to use it.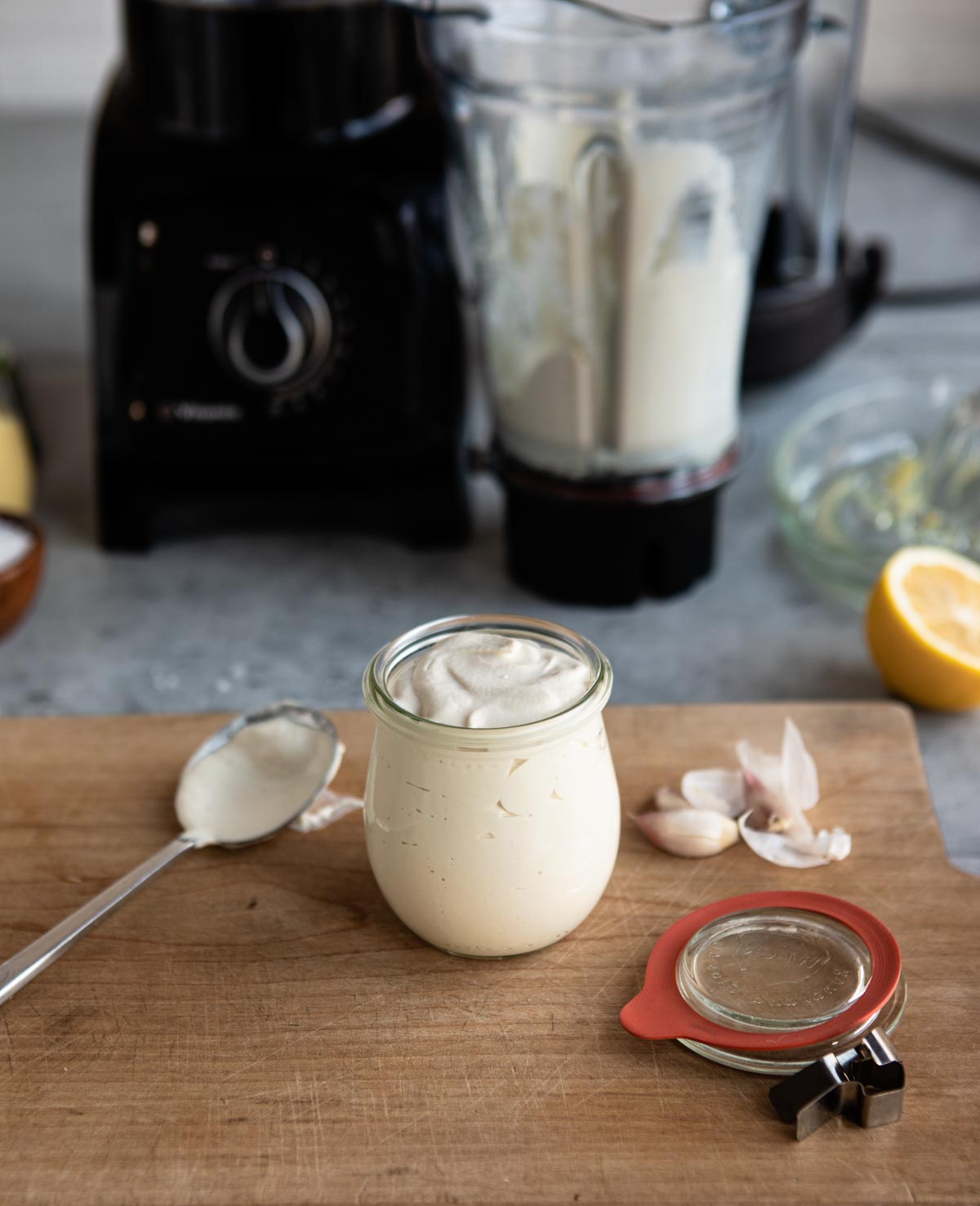 How to Make Vegan Aioli
I8217;m harnessing the magical power of cashews in my version of a classic sauce. To turn them into a creamy sauce, start by soaking the cashews for one to four hours before making the aioli. If you forget to soak them ahead of time, heat water and pour the hot water over the cashews. Let soak for 10-15 minutes before using.
Because I8217;m not mixing oil or cream with lemon juice, Dijon mustard and garlic, I don8217;t need to combine them in a fancy way. Simply toss all the ingredients into a good food processor and process until creamy.
If your food processor isn8217;t mixing them easily, add a teaspoon or two of water. Don8217;t add too much water at one time because the mixture will become too runny.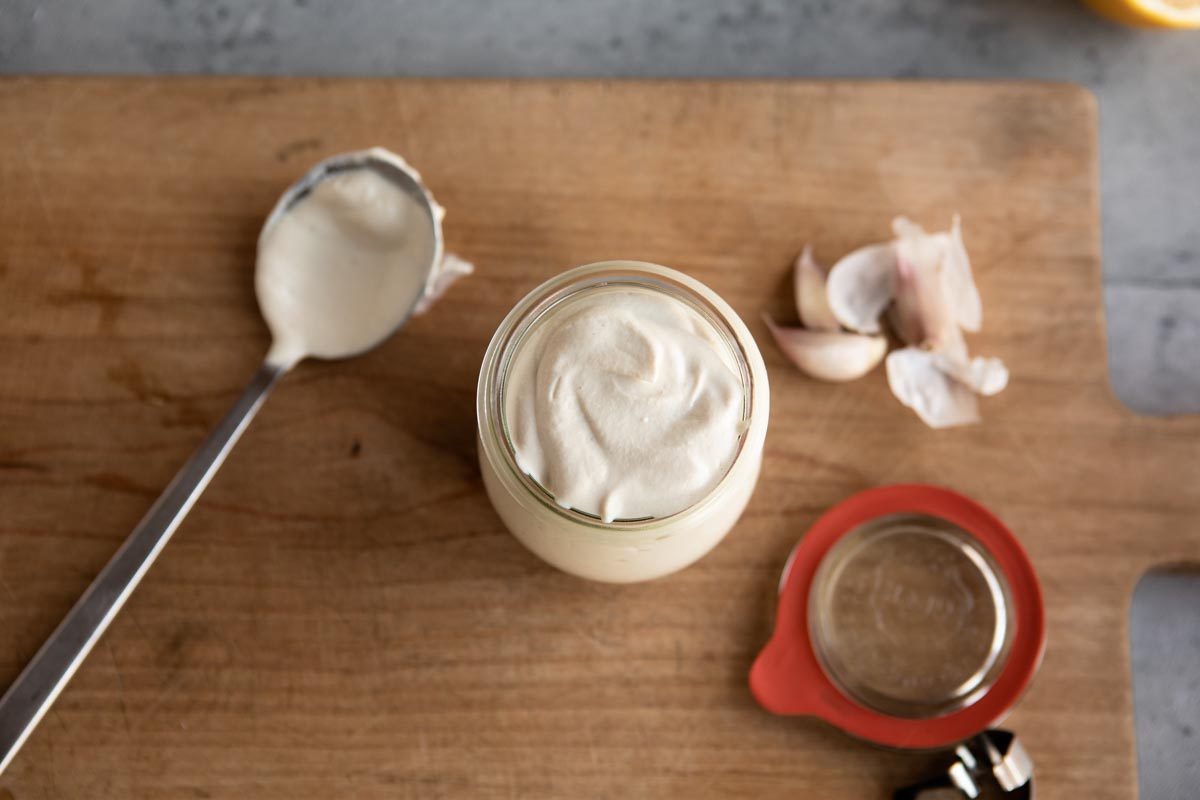 Garlic Lemon Aioli FAQs
What8217;s in traditional aioli?
To make aioli, you need an oil base and a water base. Begin by slowly mixing the two to break up the oil, then whip it to fluff and cream.
How do you make vegan aioli?
My garlic lemon aioli uses soaked cashews, lemon juice, dijon mustard and garlic. It8217;s super simple to make and requires a food processor.

Using Aioli in Recipes
This delicious garlic lemon aioli pairs well with a variety of recipes.
Don8217;t forget to rate and review this recipe when you make it. I love hearing how these recipes turn out and what genius ways you make my recipes your own!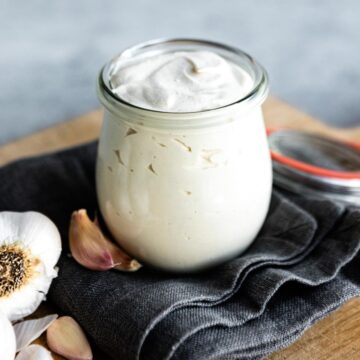 Garlic Lemon Aioli
100% vegan and 100% scrumptious. This aioli is the perfect dressing for my Kale Caesar salad. Make sure to soak those cashews for a soft and creamy result. You8217;ll enjoy this incredibly simple recipe!
Nutrition (estimated)
Calories: 92kcal (5%) Carbohydrates: 5g (2%) Protein: 3g (6%) Fat: 7g (11%) Saturated Fat: 1g (6%) Polyunsaturated Fat: 1g Monounsaturated Fat: 4g Sodium: 16mg (1%) Potassium: 114mg (3%) Fiber: 1g (4%) Sugar: 1g (1%) Vitamin A: 1IU Vitamin C: 1mg (1%) Calcium: 9mg (1%) Iron: 1mg (6%)
More Great Sauce Recipes
If you loved making this homemade garlic lemon aioli, then try out one of these other delicious recipes: