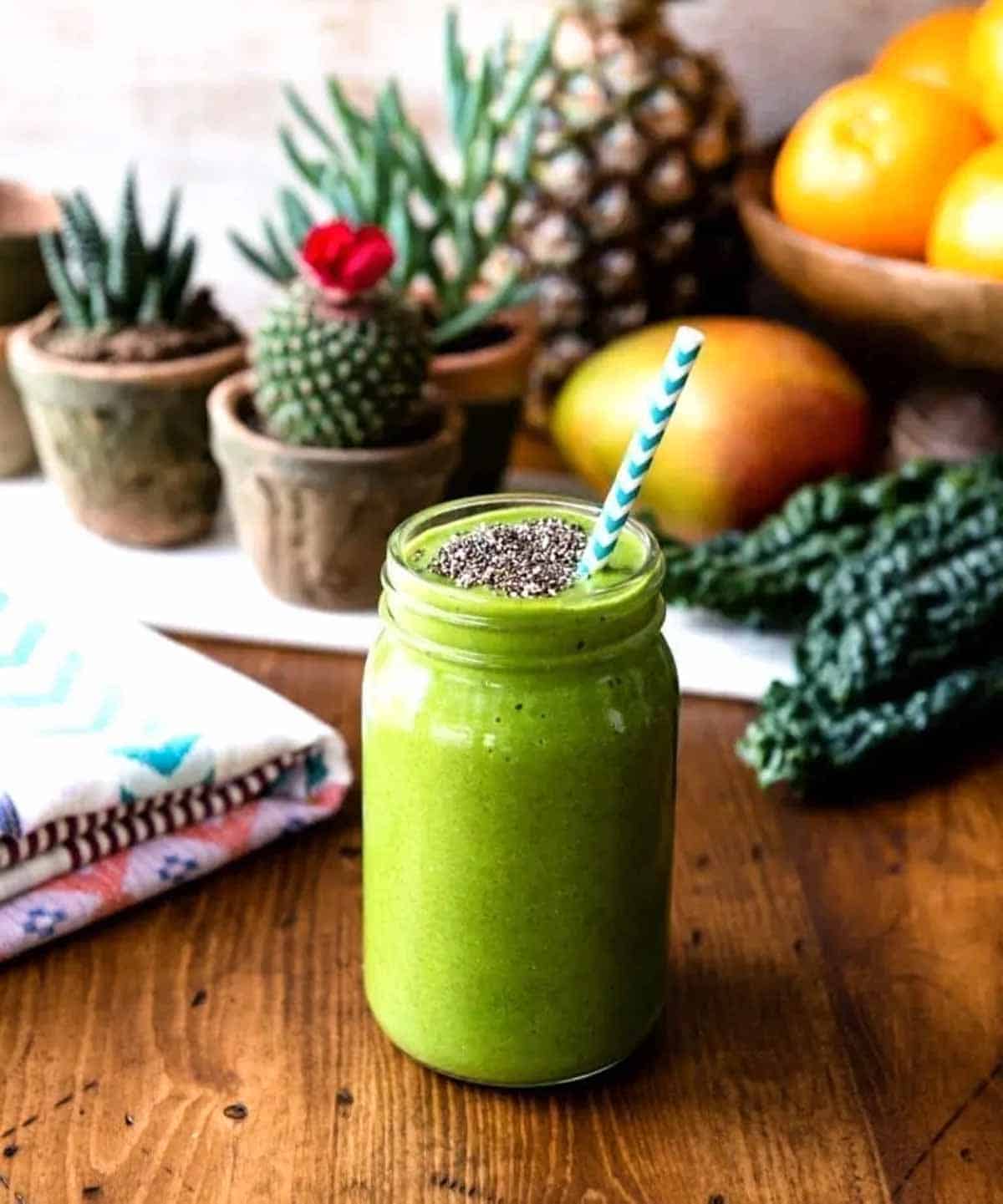 Ever wonder how to make a smoothie thicker? You're not the only one. I get asked this question all the time from people joining in my FREE 7-Day Green Smoothie Challenge. I've compiled a list of great tips that can quickly turn that smoothie from sad and liquid-y to thick, creamy perfection in a glass. These are all natural smoothie thickener options – no weird additives or fake ingredients… just real, whole food.
Read on to learn how to make the creamiest, dreamiest smoothie with all natural ingredients + 10 ultra creamy smoothie recipes.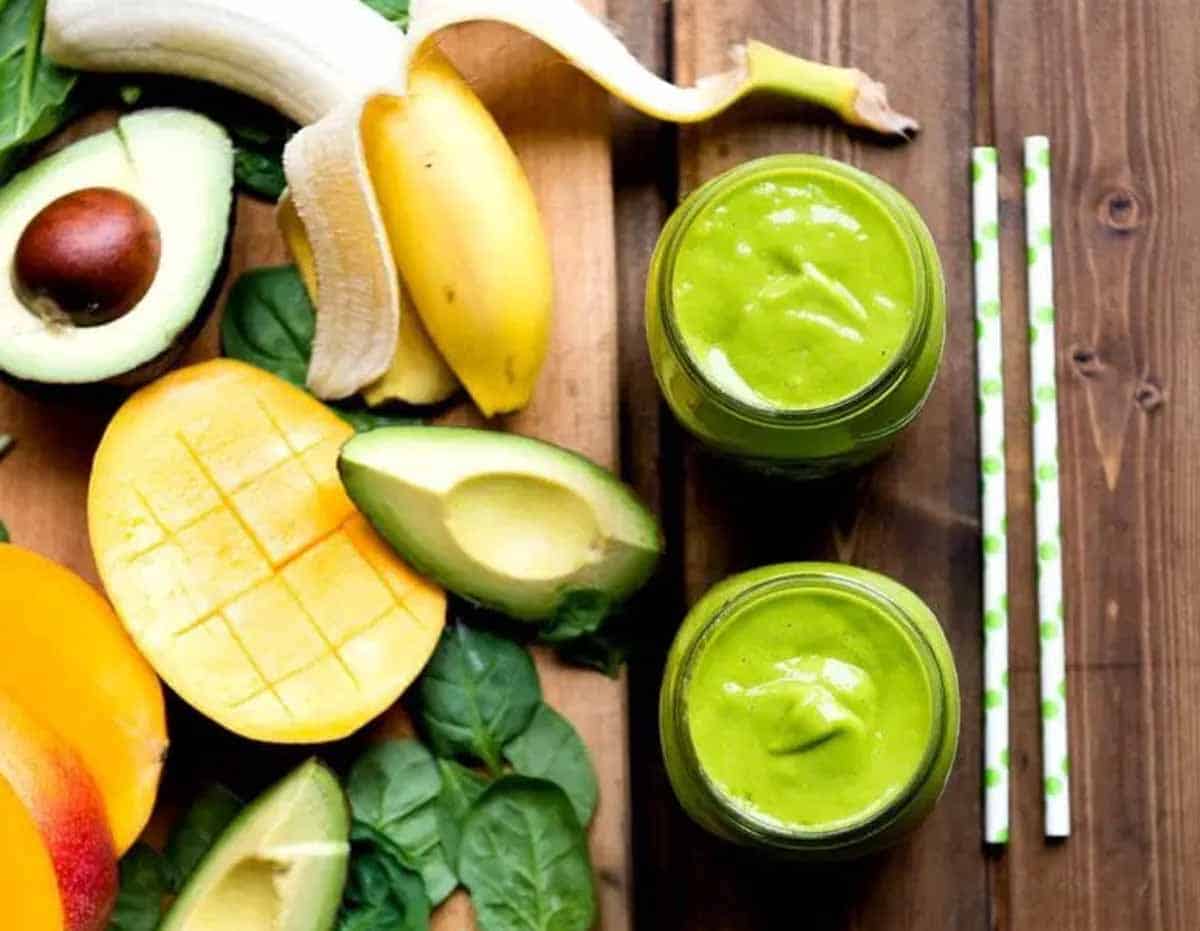 5 all natural smoothie thickener tips + tricks
It's not always necessary to make your smoothie feel like milkshakes in your mouth, but sometimes it's nice to have a creamy, healthy treat. A lot of times, extra creamy means extra content (more protein, fiber, fat, etc.). This makes creamy smoothies a great replacement for meals as well as post-workout drinks.
1. Use fruits with soluble fiber
Many times, soluble fiber is praised for its ability to make your stomach feel full. It attracts water then forms a gel-like consistency, which helps to slow and regulate the digestive system making you less hungry. The same thing happens when blending fruits with soluble fiber—they attract water in the blender and make the consistency more creamy and gel-like.
Here are some fruits that are high in soluble fiber and can thicken up a smoothie quick: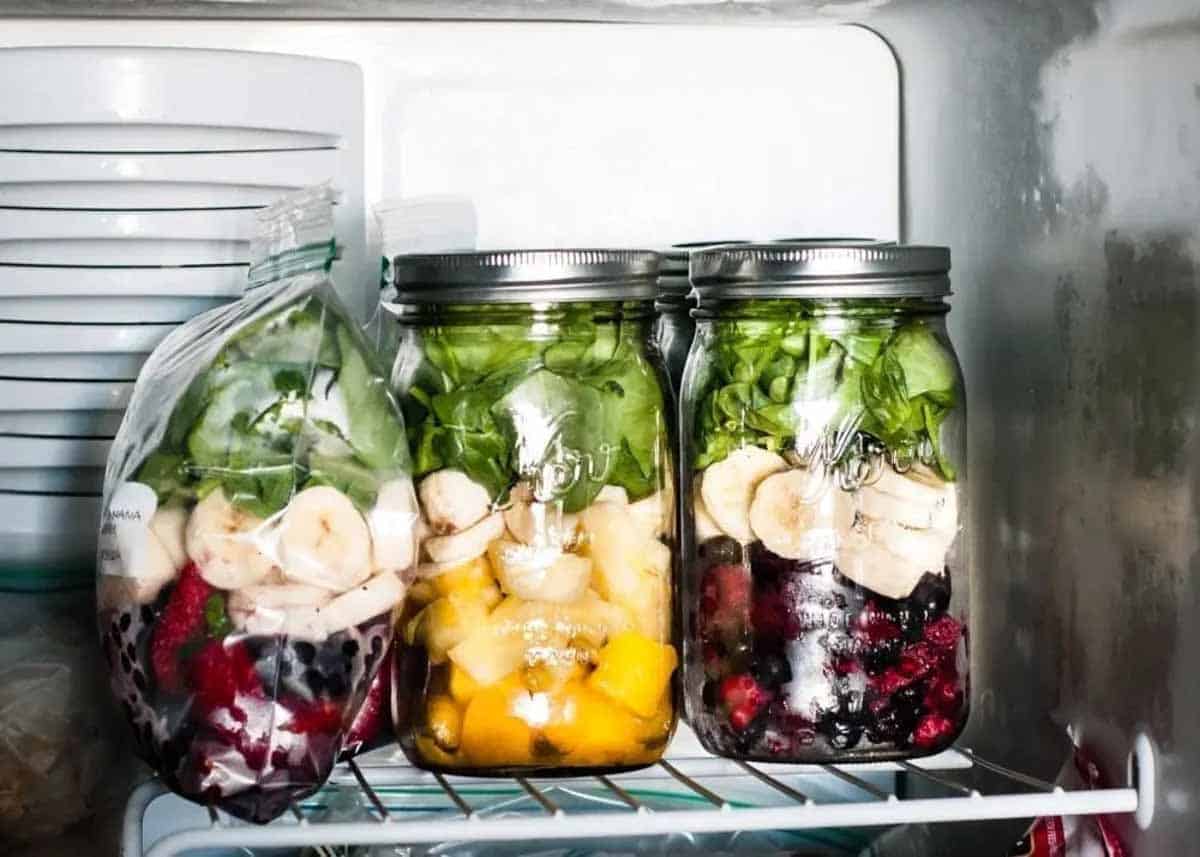 2. How to make a smoothie thicker with frozen fruits
Fruit with soluble fiber is a natural way to make a creamy smoothie, but sometimes you don't have any available. That's when we turn to our frozen fruit friends! I love keeping a couple different frozen fruit options on hand at all times because they help thicken and chill smoothies, not to mention lengthening fresh fruits' shelf-life.
Click here to learn how to freeze all kinds of fruits/veggies!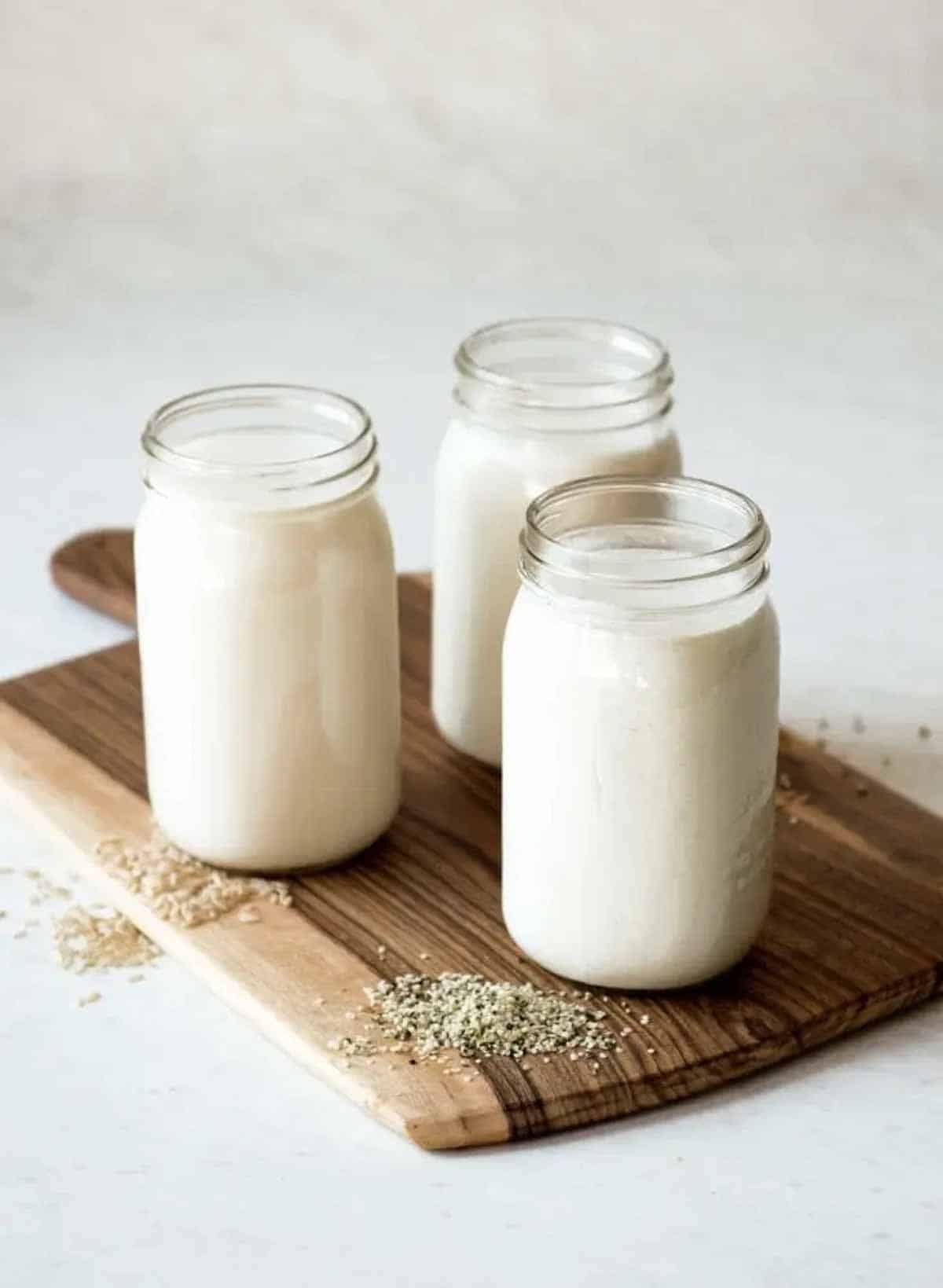 3. Use a creamy liquid base
The type of liquid used in a green smoothie can change the consistency a lot. Liquids like water, green tea, and coconut water tend to blend thinner smoothies (which isn't a bad thing). Find out more about green smoothie liquid-bases here. To make a thicker smoothie without the common side effects of dairy milk, try a plant based milk option (there are SO many out there!).
When looking for a natural smoothie thickener, try using one of these liquids: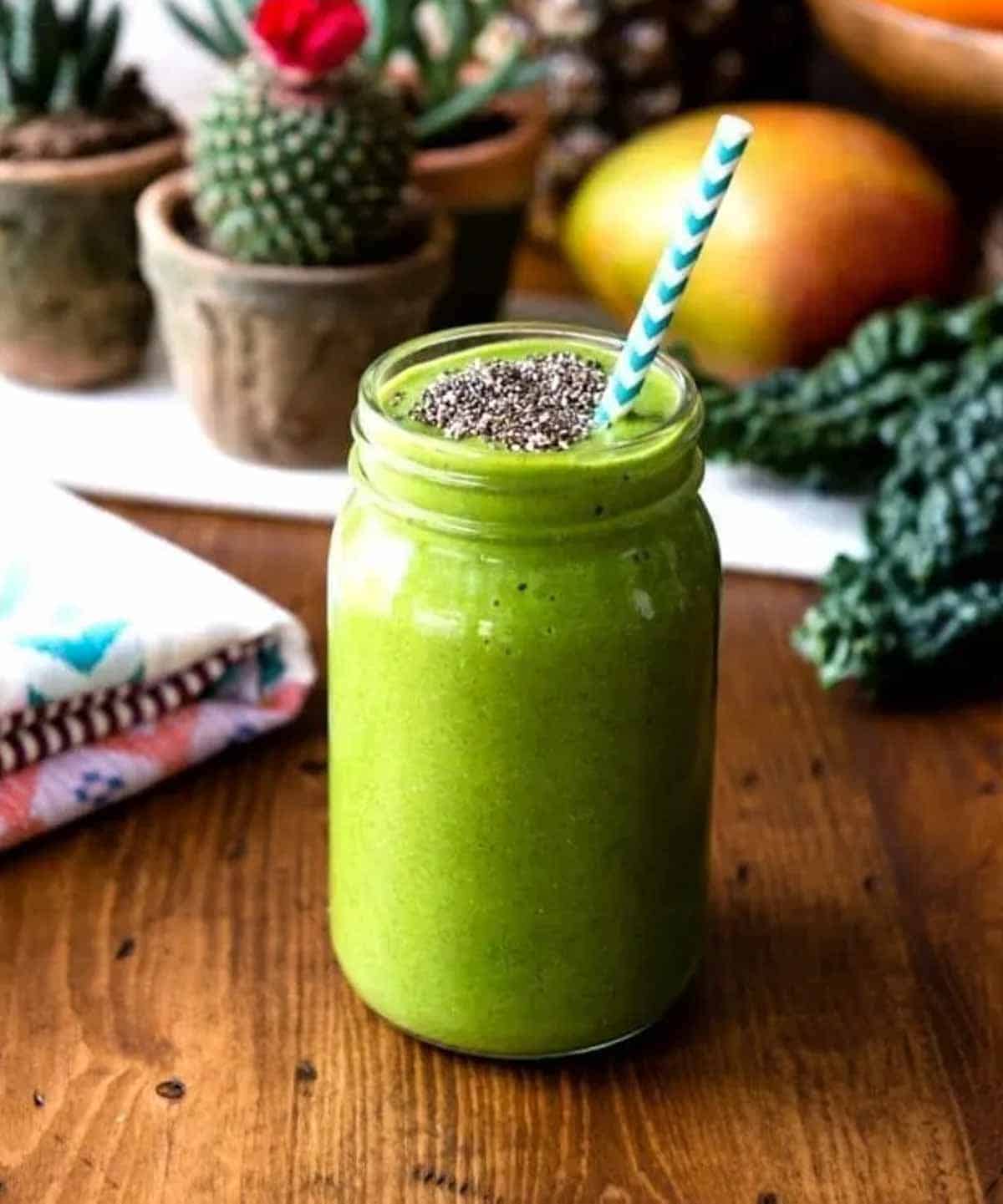 4. Use chia seeds to thicken your smoothie
Chia seeds have tons of nutritional value, but they also do a great job of boosting the cream factor in green smoothies (as well as protein!). Soaking chia seeds for 10 minutes before blending turns them into a gel. If you're using a non high-powered blender, go this right before blending. This will help your chia seeds blend and not just stick to the sides of the blender.
5. Add in a scoop of plant based protein powder
Protein powder is a great way to boost any smoothie and turn it into a meal. Yet a quality plant based protein powder also works as a great smoothie thickener. I created Protein Smoothie Boost to be added to any smoothie imaginable and provide 10 grams of protein through organic hemp protein, organic chia seeds, and organic flaxseed. Making a smoothie thicker doesn't get much easier than scoop, blend and enjoy!
FAQs
Do ice cubes make a smoothie thicker?
Yes… and no. Frozen ingredients do help thicken a smoothie. Just know that ice can thin out your smoothie if there's already too much liquid in it. Try smoothie cubes to keep that smoothie cold n' thick.
How do you thicken a fruit smoothie?
Using a creamy liquid base like oat or cashew milk helps thicken a smoothie. Also using fruits with soluble fiber like peaches, bananas, and avocados create thick, creamy smoothies.
10 thick n' creamy smoothie recipes
Looking for a smoothie recipe that already is a cream machine? I've got some great options for you to try:
What is your fav thick smoothie? Leave a comment below and let me know!