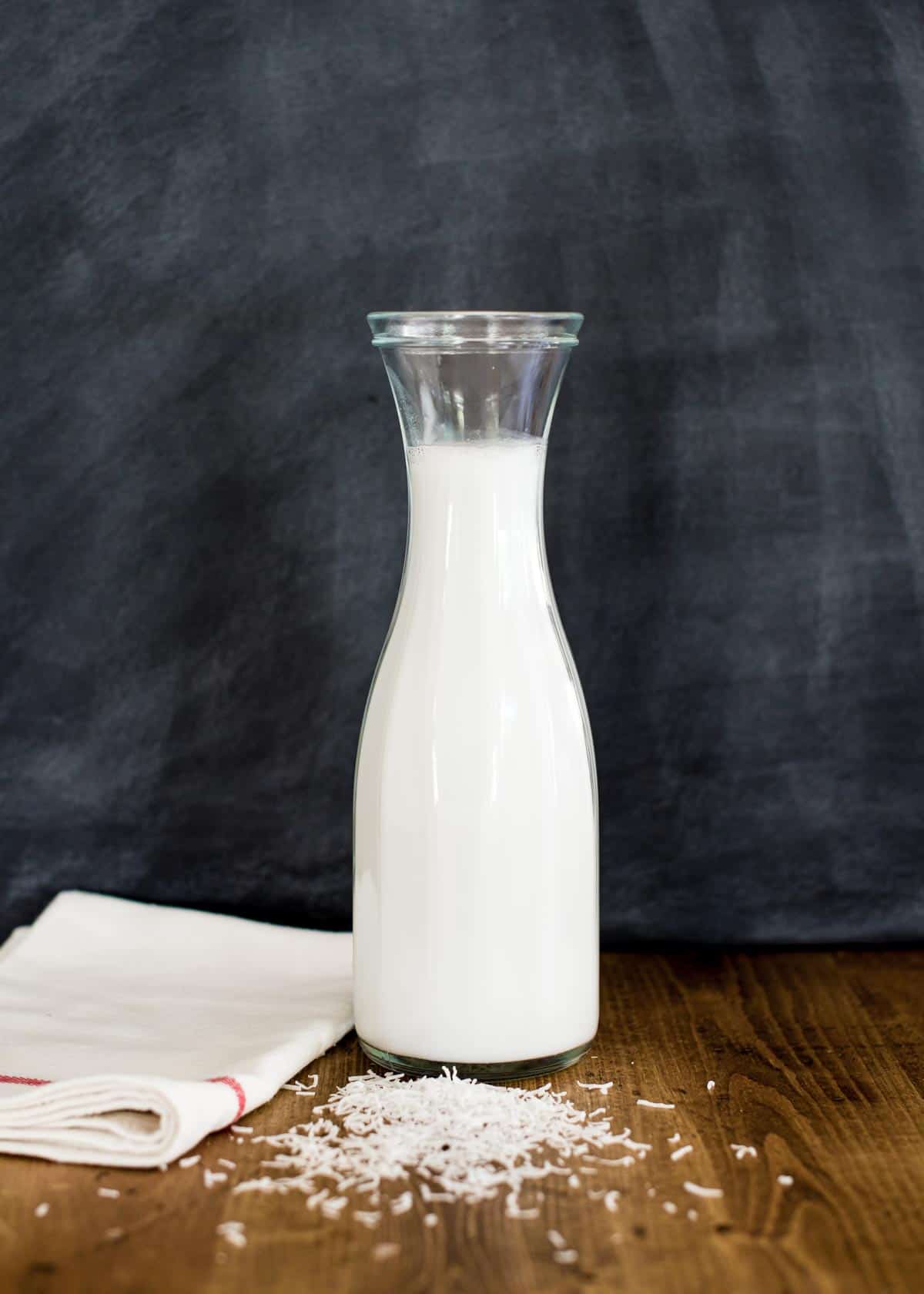 Making homemade coconut milk is easy and only needs two ingredients, simple kitchen tools, and about 20 minutes of your time. As a result, you8217;ll find the end result to be a creamy, plant-based milk with no gums, artificial flavors or sweeteners. Let8217;s learn how to make coconut milk and my fav ways to use it.
Knowing how to make my own plant milk helps me even when buying store bought milk! If I8217;m in a pinch and need to get milk from the store, I know to look for limited ingredients as well as no fillers or sweeteners. Let8217;s be honest though8230; once you make your own coconut milk, you8217;ll never wanna buy it from the store again!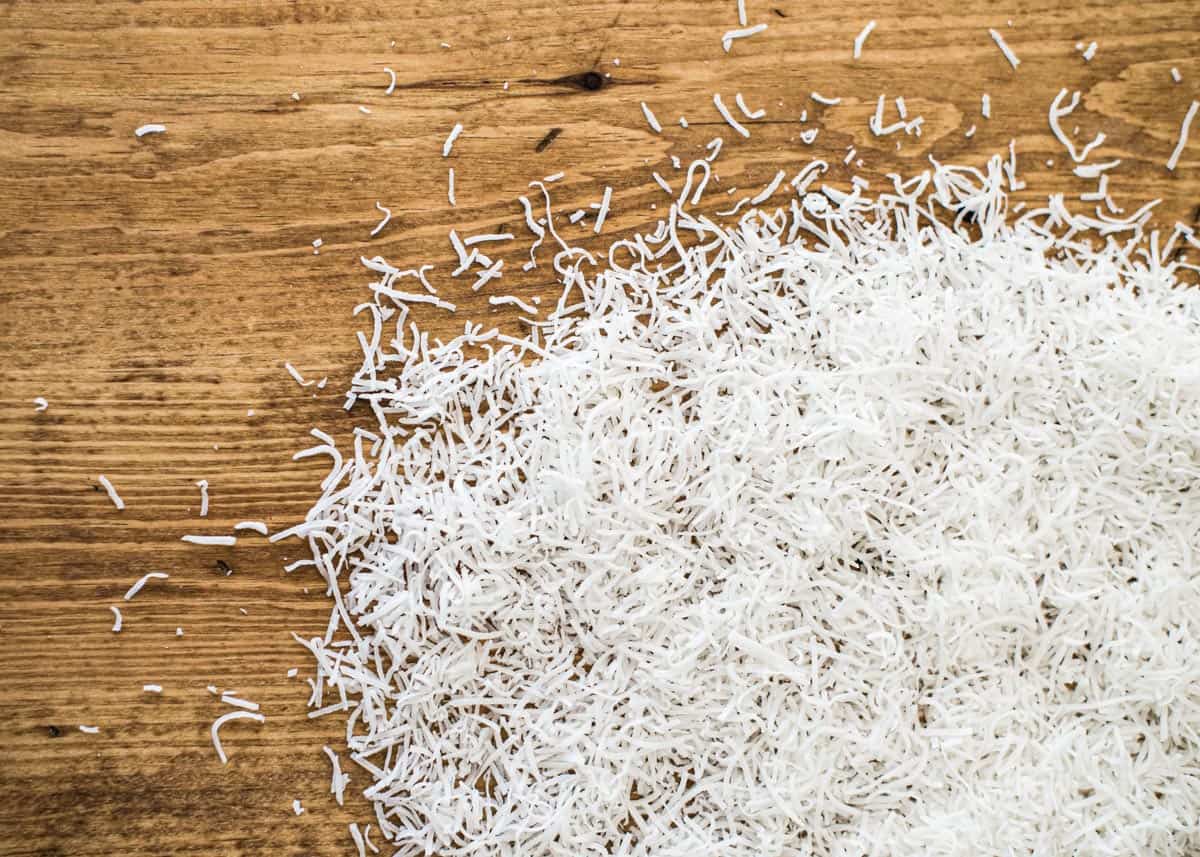 Making Homemade Coconut Milk
Once again, it can be difficult to find milk that8217;s free of additives, stabilizers, and gums (I8217;m looking at you carrageenan!) to use in recipes that call for coconut milk. Yet, never fear! Your blender8217;s here! All you need to make this homemade version is: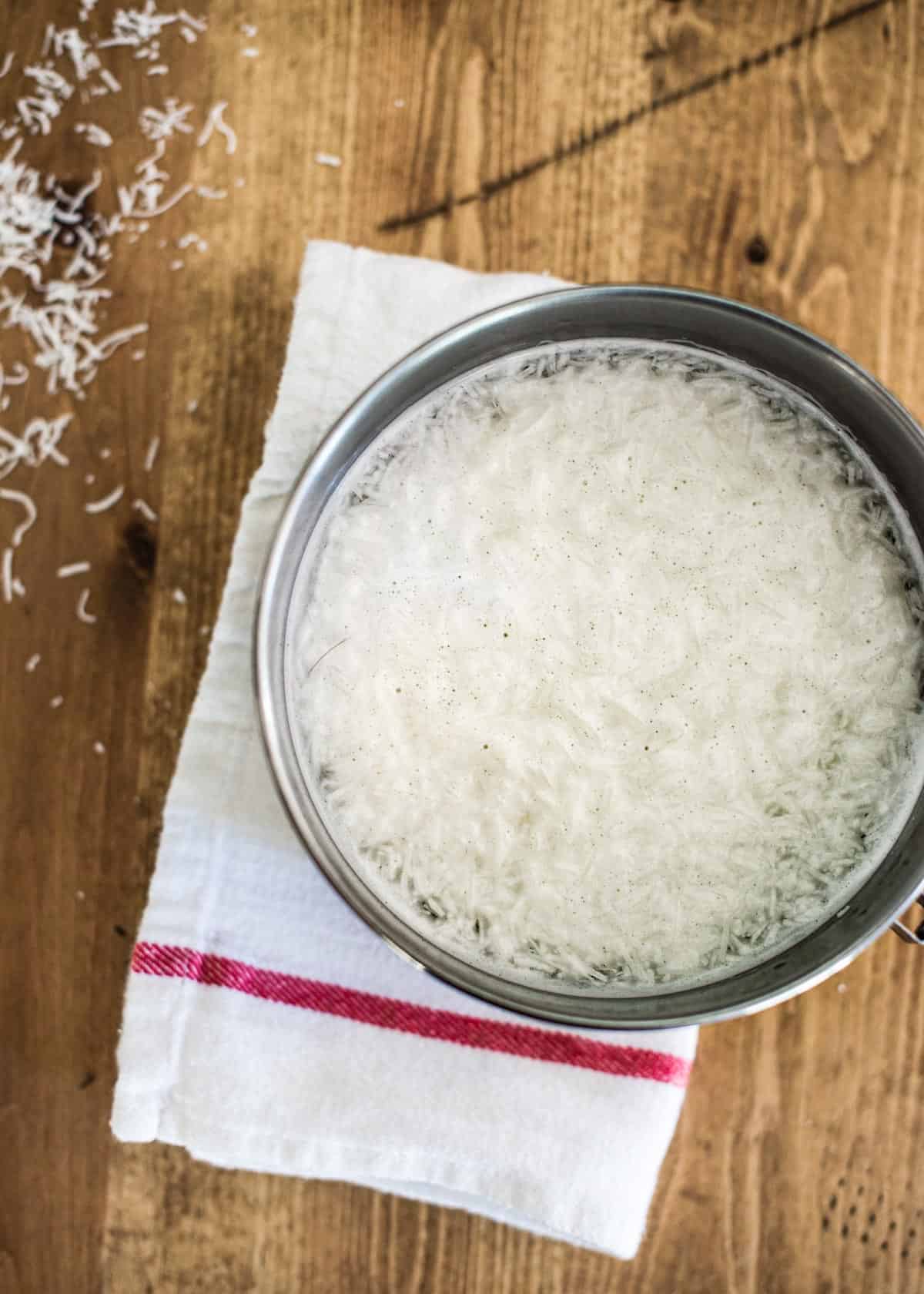 Cream is the best sort of homemade coconut milk, don8217;t you agree?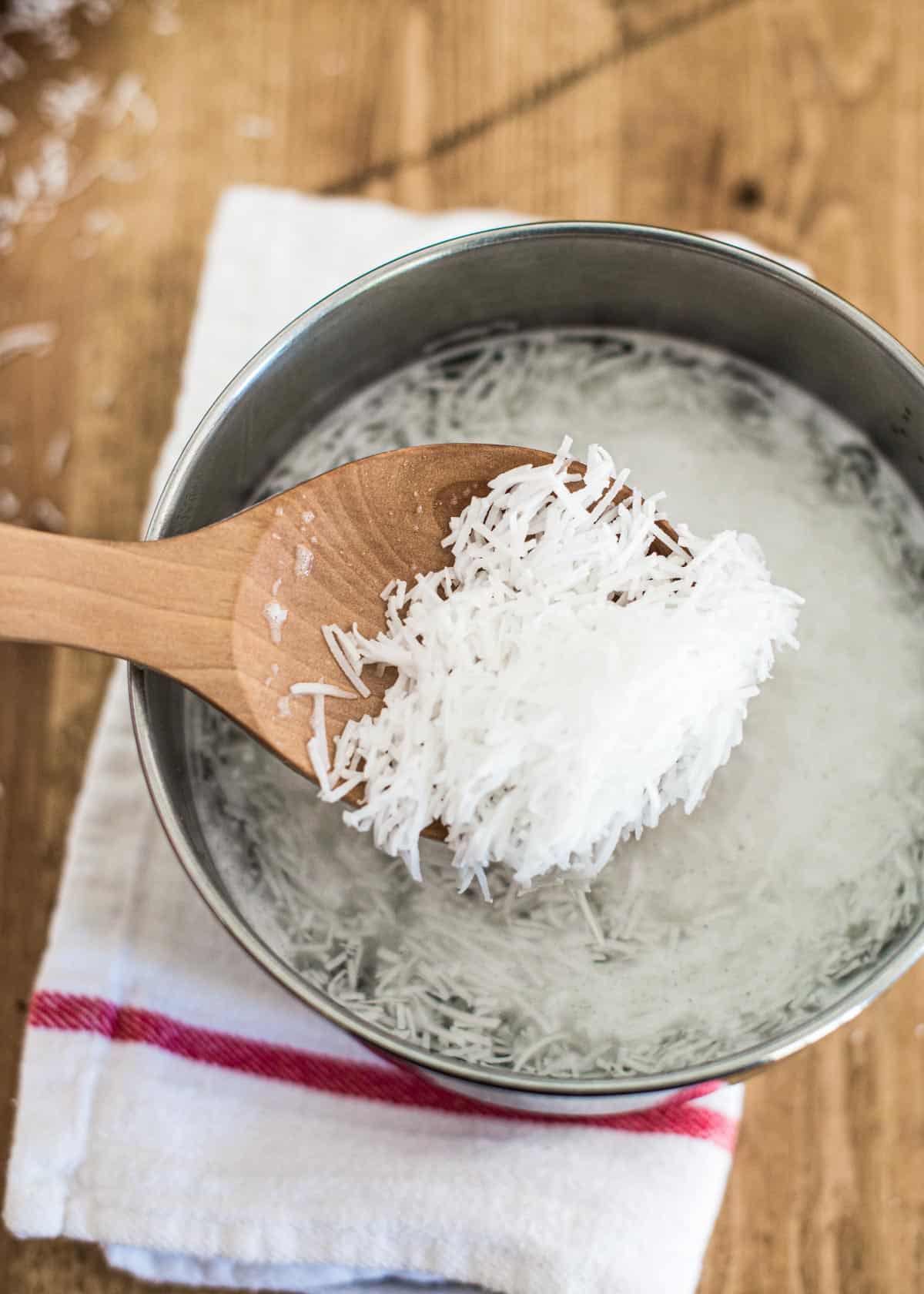 2. Blend. The #1 appliance in my kitchen is my blender. In addition to using it for my daily green smoothie, I use it for homemade hummus, pancakes and yep, even milk from plants.
A high speed blender will break apart coconut flakes the best, and gets you as many nutrients possible. I recommend checking out my blender guide if your blender isn8217;t up to the challenge.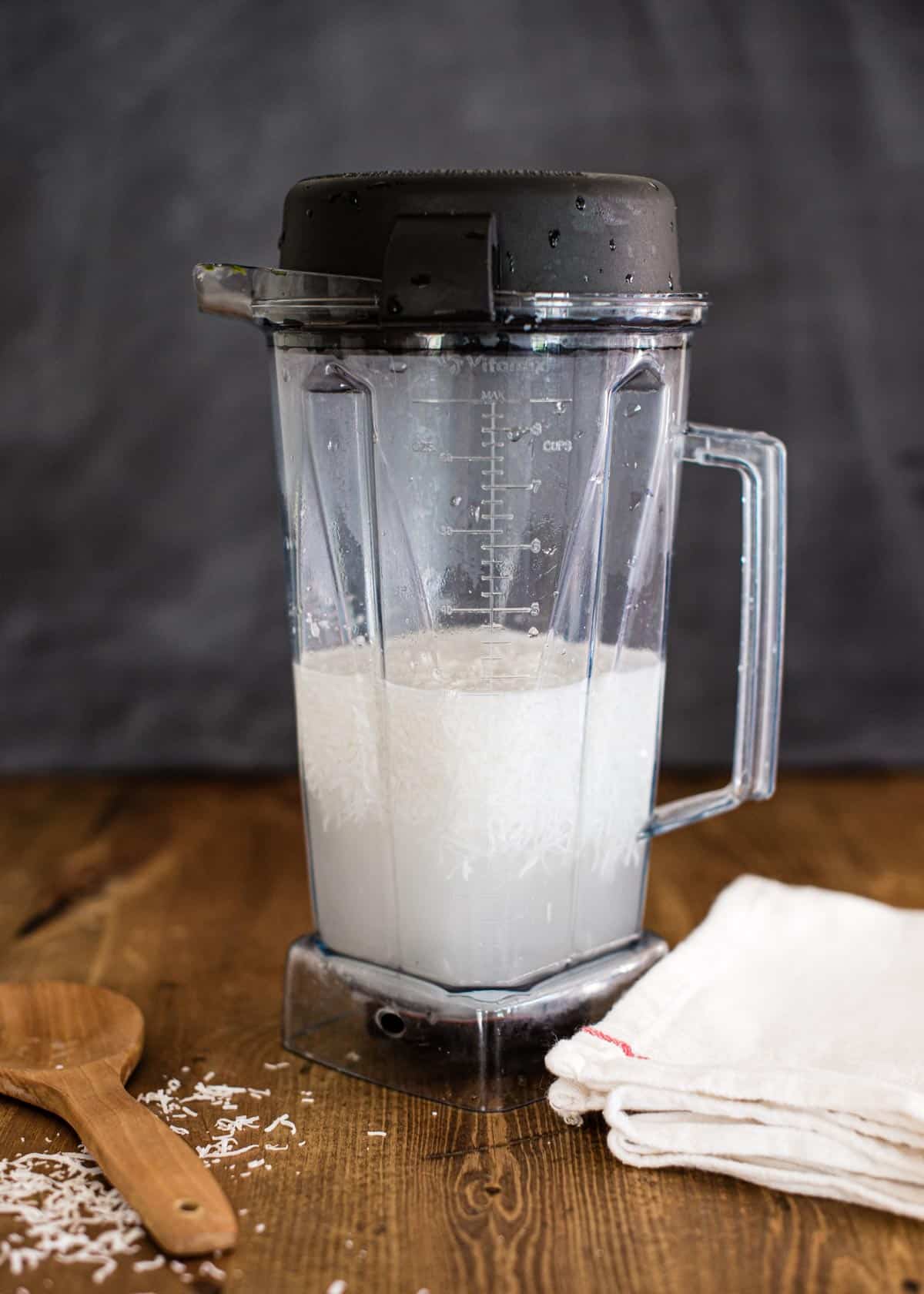 3. Strain your homemade coconut milk like a pro8230;Having a two-layered strainer will get you the creamiest results. To do this, I use a mesh strainer and a nut milk bag. Just place a strainer over a bowl and line with cheesecloth or a nut milk bag. Gather the cloth at the top, twist and gently squeeze as much milk from the solids as possible. The remaining coconut pulp should be fairly dry.
Pro tip: if you want a thicker homemade coconut milk, just use a cheese cloth. You may get a bit of 8216;pulp8217; from the coconut yet you8217;ll also get a creamier finished product.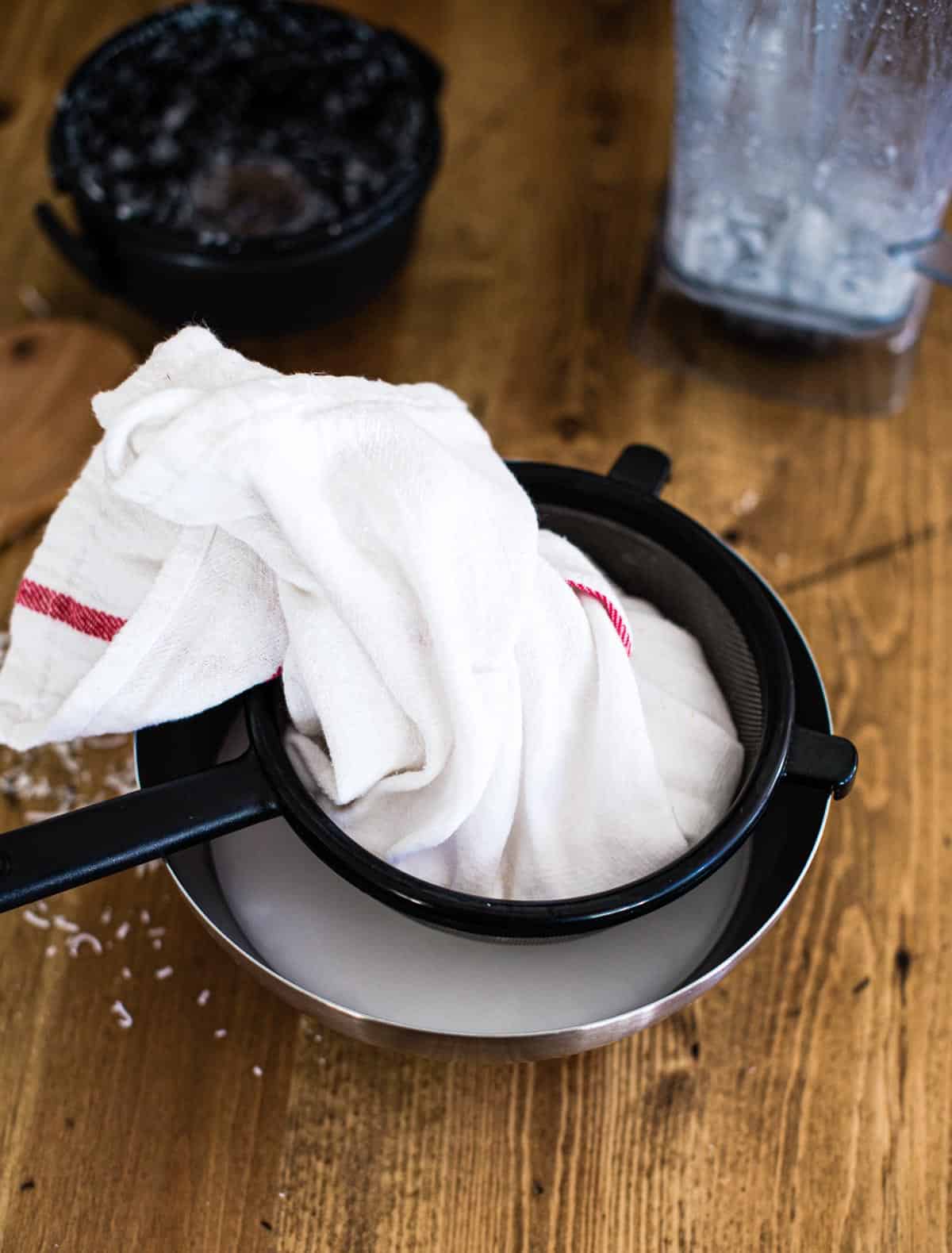 How to Store Your Plant Milk
Transfer your freshly homemade coconut milk to an airtight jar or bottle and refrigerate until ready to use. The milk will keep 3-4 days, maybe a little longer. As a result of the (healthy!) fat content, the milk will separate into layers, so be sure to shake before using.
The top most layer is the coconut cream. In addition to other uses, it can be spooned off for recipes calling for full-fat coconut milk.
Where Does Coconut Milk Come From?
After all, former FDA commissioner Scott Gottlieb said, 8220;almonds don8217;t lactate8220;. Of course we8217;re talking about homemade coconut milk here, yet the same confusion applies. Actually, according to the Smithsonian Magazine, the word lactate actually comes from the Latin root word of lettuce 8211; meaning the milky white juice that comes out of certain plants. In addition, various types of non-dairy milk, like coconut milk, have been staples in Southeast Asian, African and Indian cuisines for ages.
Homemade vs. Store Bought
Meanwhile which is better? Recently we tested as many store bought almond milk and oat milk brands as we could find in Central Florida to see which were best. To clarify, while we haven8217;t done the same for coconut beverages just yet 8211; many of the same criteria apply. When it comes to buying from the store, we8217;d def avoid brands that contain additional sugar, gums, fillers or those always mysterious 8216;natural flavors8217;.
While there are always decently healthy options out there, if you want to know for sure what8217;s in your milk and going into your body 8211; I8217;d opt for homemade coconut milk when possible.
Coconut Milk Recipes
And speaking of recipes that use coconut milk, can I share a few? This particular kind of plant based milk is one of my favs to use, especially in dessert leaning recipes because it has a natural touch of sweetness. Now that you8217;ve made some coconut milk of your own, give these a try: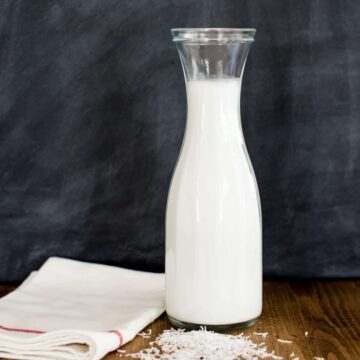 How to Make Coconut Milk
An easy homemade coconut milk recipe without any extra fillers or gums is here. This is the cleanest coconut milk you8217;ll find.
Notes
Shake well before using. The milk will separate into layers. The topmost layer is coconut cream. It can be spooned off for recipes calling for full-fat coconut milk.
Nutrition (estimated)
Calories: 140kcal (7%) Carbohydrates: 5g (2%) Protein: 1g (2%) Fat: 14g (22%) Saturated Fat: 12g (75%) Polyunsaturated Fat: 1g Monounsaturated Fat: 1g Sodium: 17mg (1%) Potassium: 115mg (3%) Fiber: 3g (13%) Sugar: 2g (2%) Vitamin C: 1mg (1%) Calcium: 11mg (1%) Iron: 1mg (6%)
Plant Milk Recipes
If you love the idea of making plant milk at home then check out these simple recipes!