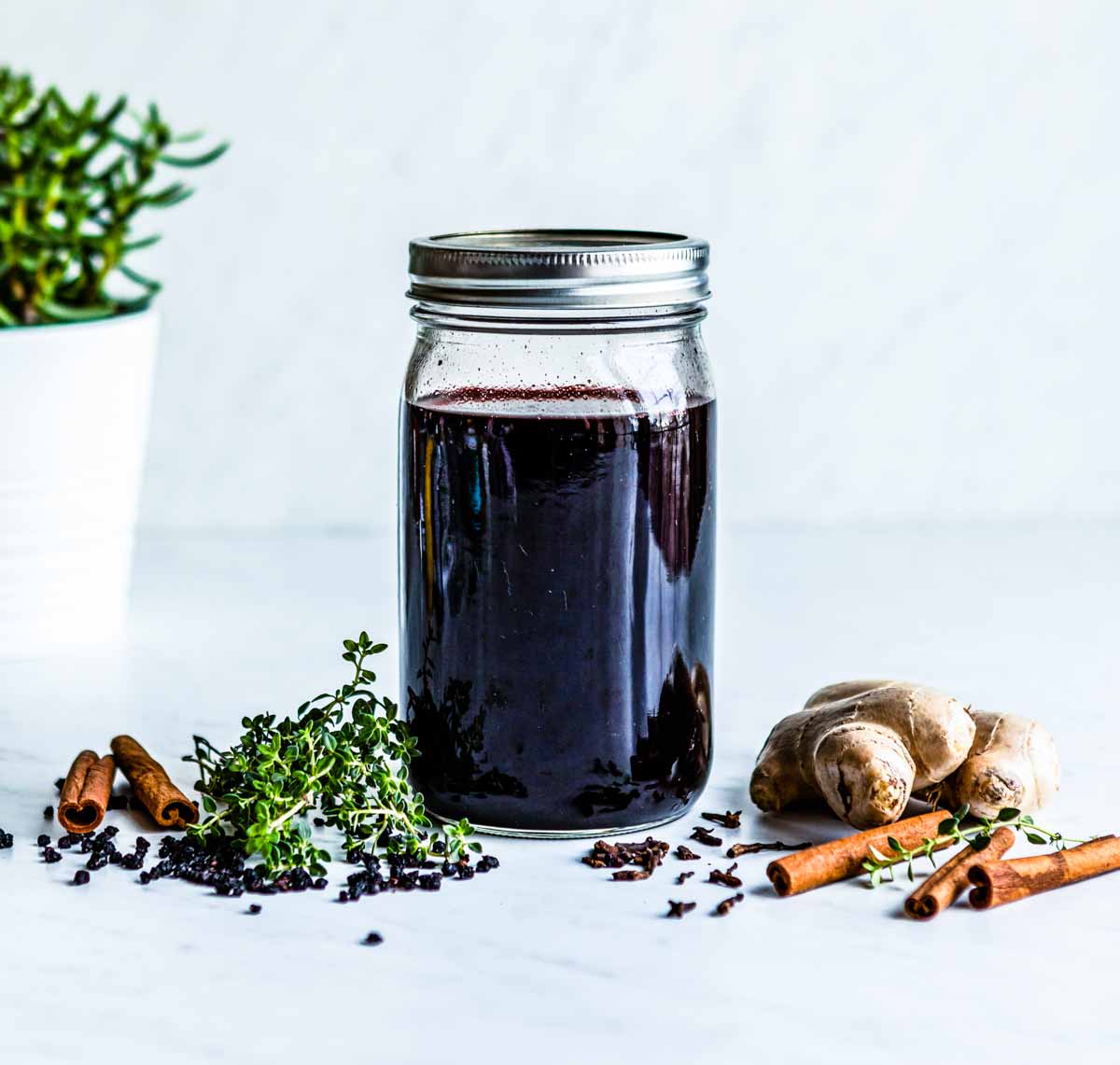 I'm all for a daily ritual over a week-long illness. Since no one has time for cold + flu season, we've gotta take care of our health now and give our bodies the best shot at staying healthy. This homemade elderberry syrup recipe is an easy edition to my morning routine during the school year and gives my body a much needed immunity boost. I'm going to teach you how to make elderberry syrup, along with 4 delicious ways to use this useful recipe.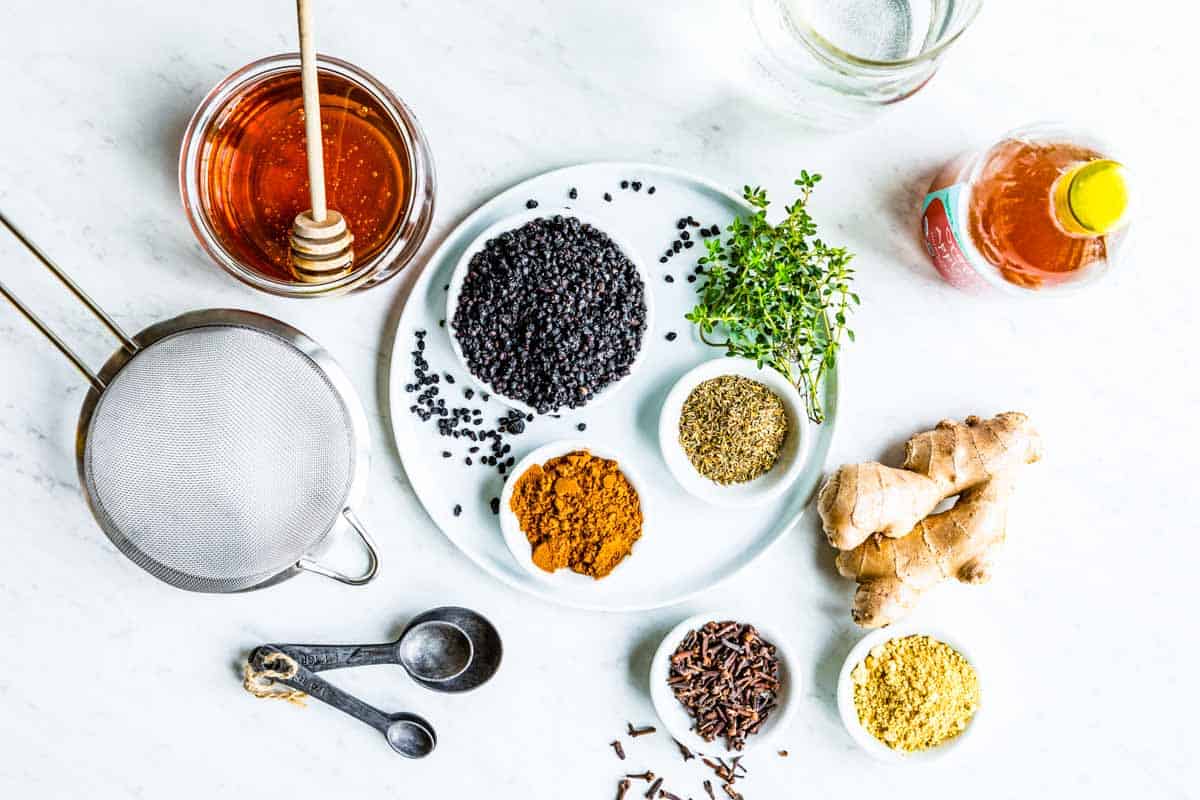 Homemade elderberry syrup recipe
Making this elderberry syrup recipe isn't super difficult, and can be adjusted based on your preferences. Here are some tips on what to buy where, and how best to prepare this delicious syrup.
I buy elderberries from Mountain Rose Herbs because they are certified organic and I trust where they source their ingredients. I buy local, raw honey. It's most effective to buy in your current season, so it can help with any current allergies you have, yet it's not necessary.
While ground ginger works great, fresh ginger root is even better + more nutritious. Grate this and cook with the elderberries, then strain it during step 2. This will up the anti-inflammatory properties of your elderberry syrup recipe.
If you've got any other fresh ingredients (cinnamon, cloves, etc), then use them! You'll reap only benefits.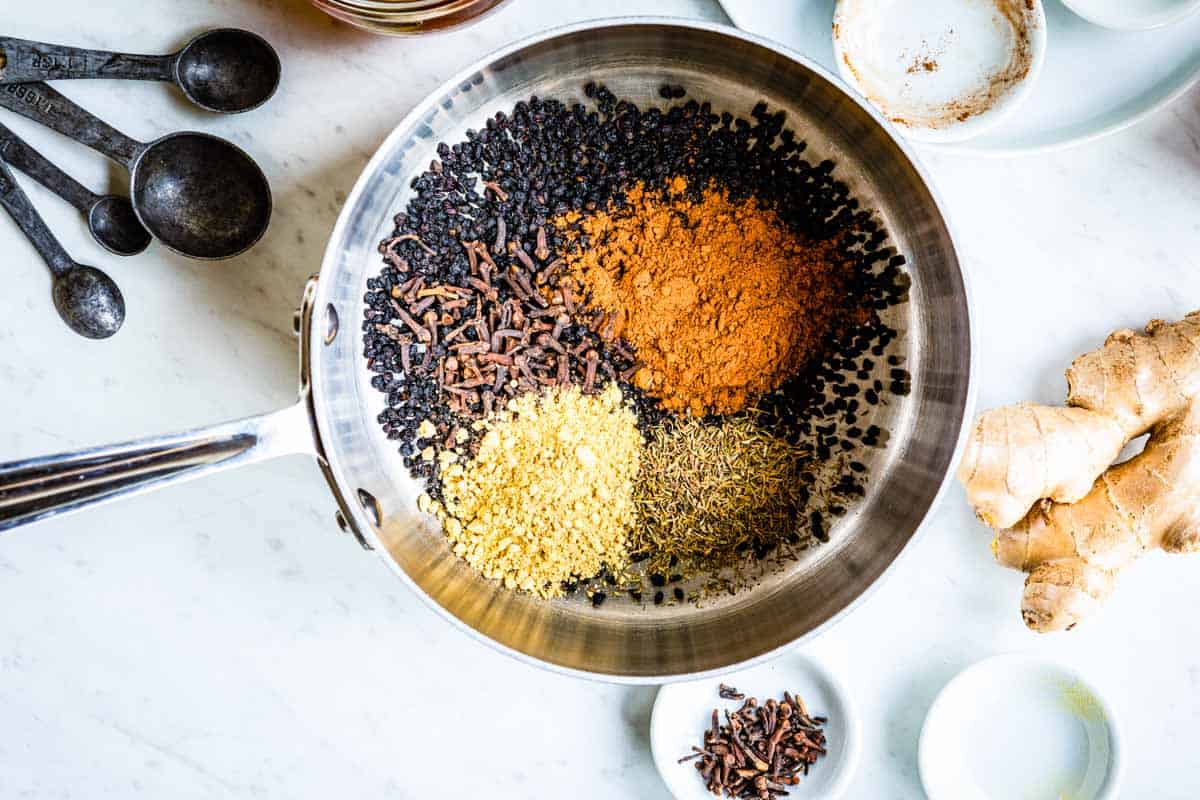 Elderberry is a berry that comes from a Sambucus tree. Used for centuries by people throughout North America, Europe, northern Africa, and parts of Asia to relieve pain, inflammation, and swelling, this isn't a new remedy. Raw elderberries are poisonous, so make sure they're properly cooked before consuming.
Elderberry isn't just a flu fighting force. Cooked elderberries make delicious jams, pies, syrups, juice, and wine, just like other berries. While you might not find them in the produce section of your local grocery store, they can often be found in their dried form in health food stores, or at local markets. I order mine through Mountain Rose Herbs.
There is some controversy as to the effectiveness of elderberry in medicine, though it is one of the most common natural remedies found throughout history across multiple continents. A study by the US National Library of Medicine showed that elderberry significantly shortened the life of a cold. So keep this elderberry syrup recipe on hand!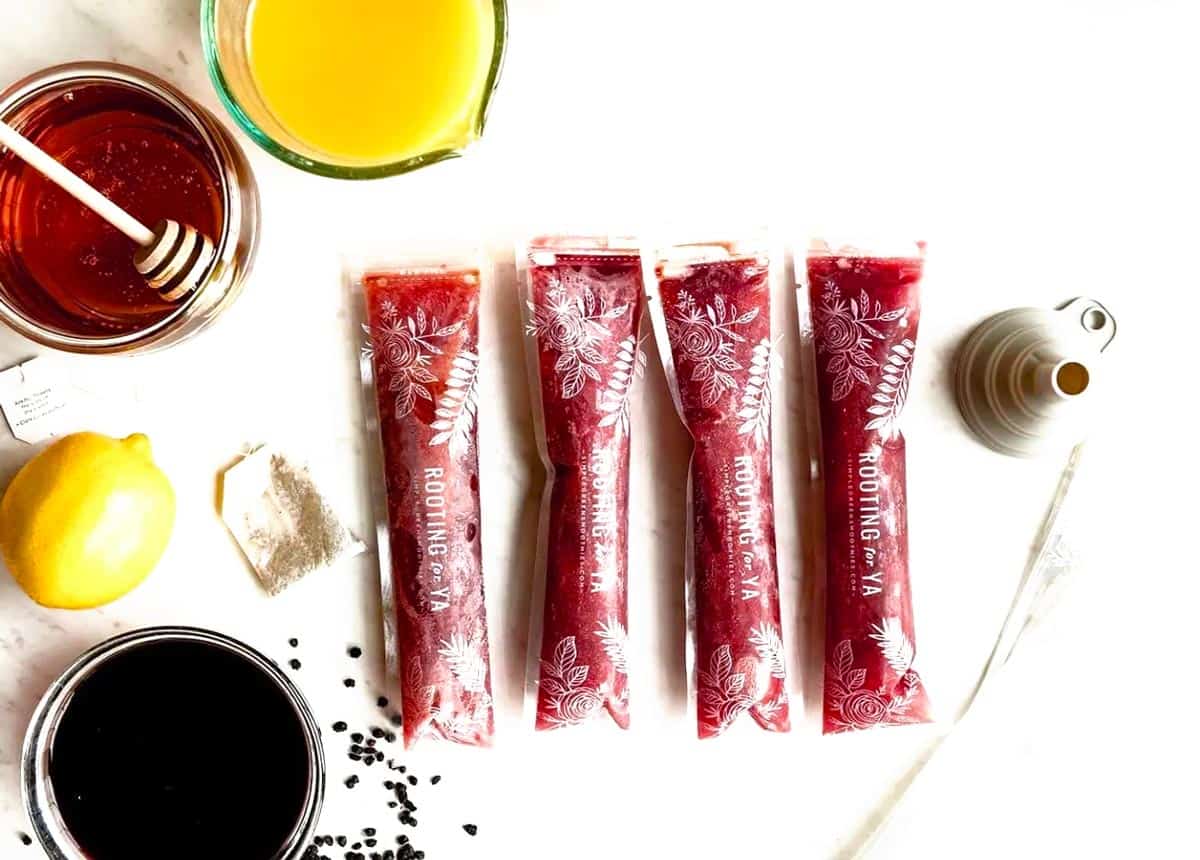 The many uses for the elderberry plant
While the berries are most often sought after, other parts of the Sambucus tree can also be useful (and edible!):
Cook down the berries to make syrups (keep reading on how to make my elderberry syrup recipe below!), juices, or jams. These are both delicious and healthy.
I love using this homemade elderberry syrup in recipes; it's super simple to add and very effective. Here are a few of my fav ways to use it:
How do you like to use elderberry syrup? Leave a comment below and let me know any new recipes I need to check out!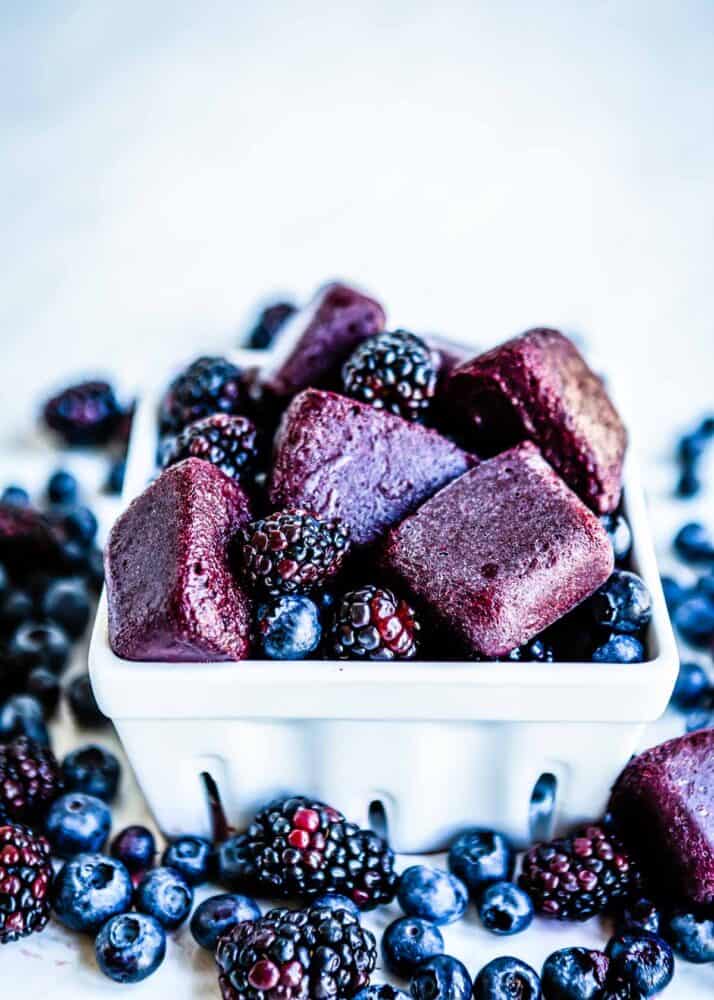 FAQs
Is homemade elderberry syrup good for you?
This is a natural remedy that has been used for centuries for preventing and treating colds and flus.
Is it okay to take elderberry syrup every day?
Yes! As long as the elderberries are properly cooked, you can take a tablespoon per day, or add it to your fav smoothie recipe.
What are the benefits of elderberry syrup?
Black elderberries are loaded with antioxidants and vitamins that help boost the immune system and can also help with inflammation. The raw honey is anti-fungal, anti-bacterial and aids in digestion.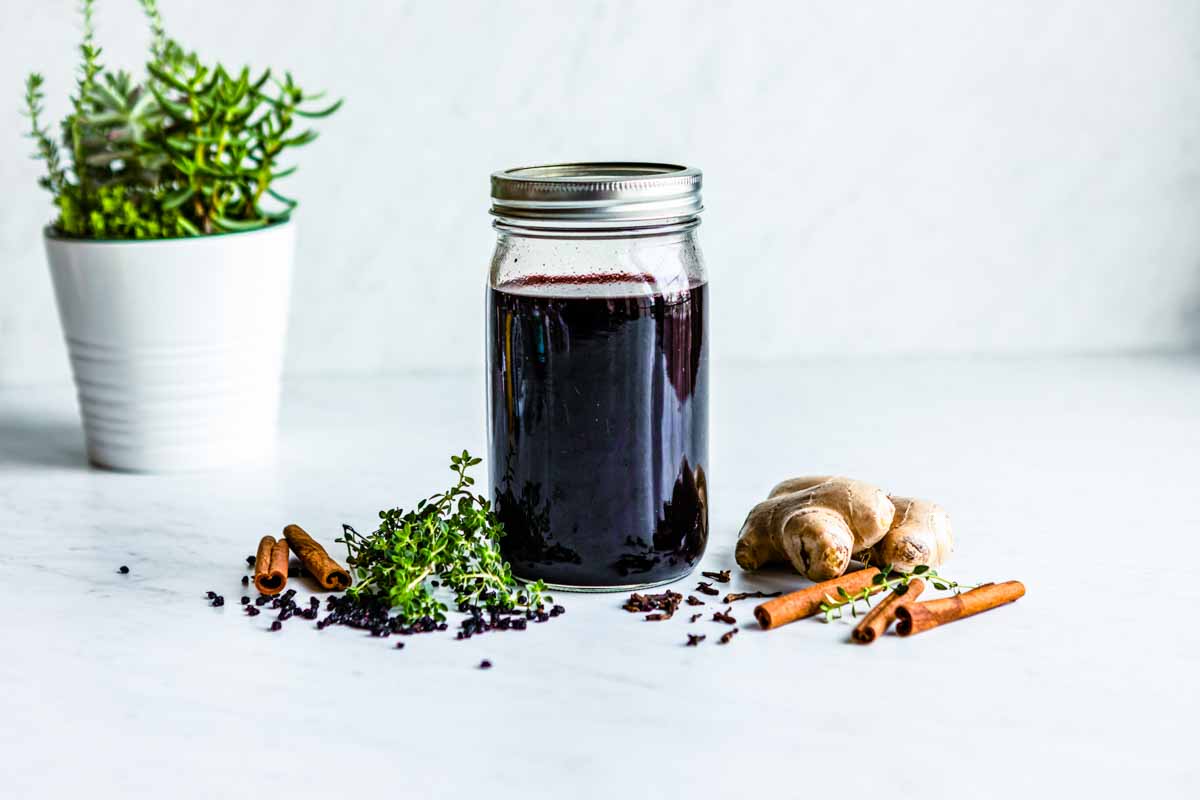 Calories: 53kcal | Carbohydrates: 14g | Protein: 1g | Fat: 1g | Saturated Fat: 1g | Polyunsaturated Fat: 1g | Monounsaturated Fat: 1g | Sodium: 2mg | Potassium: 14mg | Fiber: 1g | Sugar: 14g | Vitamin A: 6IU | Vitamin C: 1mg | Calcium: 7mg | Iron: 1mg
More natural remedies
I care about 1 thing when it comes to home remedies: it has to work. I am all for finding a cleaner way to stay healthy, yet if it doesn't work then there's no point. Over the years I've built up quite the recipe base for some great remedies that actually work as good as the above elderberry syrup recipe; check them out for yourself:
This is my go-to arsenal for whatever ails me, and I hope it helps you too!