Have a cold or cough and want a home remedy from your juicer?  This is for you. 
Do you have a cold & cough or know someone that does?  Then this recipe is for YOU.
My Costco had pineapples for sale this week so purchased a few for juicing, because, well, they make the best juices!  But more importantly, I was also thinking it was 8220;meant to be8221; that I saw them because this winter season has been bringing on more colds. 
Pineapple juice is super good for you and perfect for inflammation, cleansing and removing toxins. But, it can also be helpful for respiratory, cough and inflammation issues. If I had a cold, this juice below is one of the juices I8217;d make 😉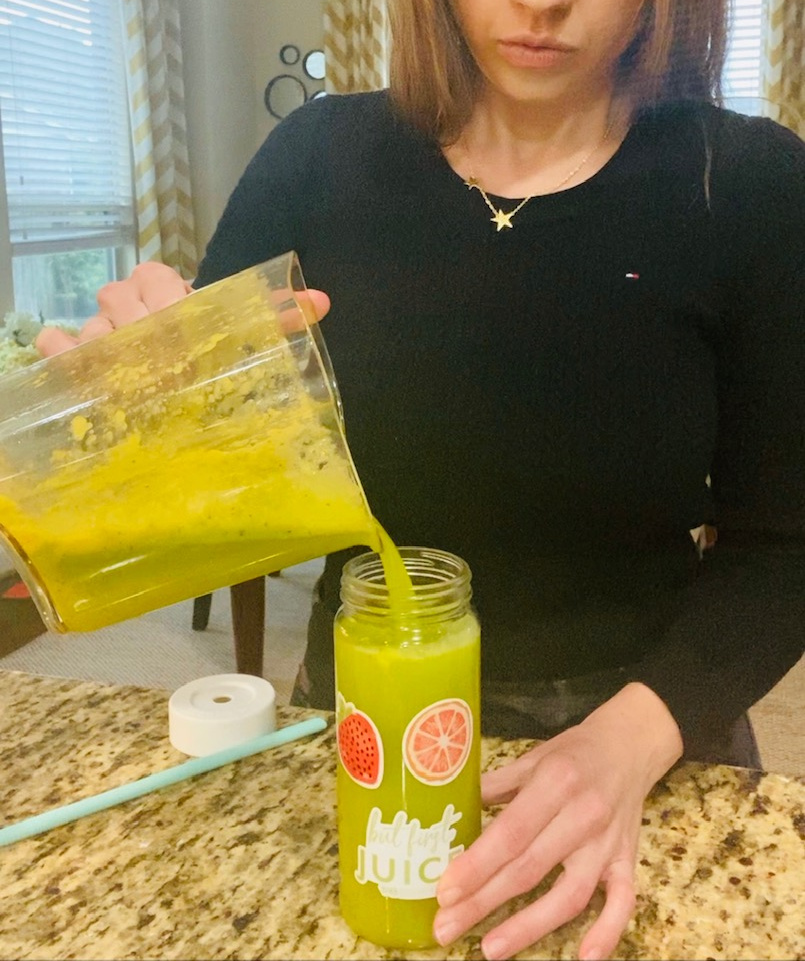 Pineapple Juice for Colds and Coughs
Pineapple, Herb & Ginger Juice
Juice the pineapple, sage, parsley & ginger together in a juicer machine. Serve.
Tip: It8217;s totally fine to juice the rind of a pineapple but it does make it more foamy.
If blending, use only 1 cup of pineapple without the rind, and only add in about 1/4 cup of parsley, 1-2 sage leaves and 1/2 inch knob of ginger 8211; use plain water or coconut water to blend and strain.
NOTE: Add a lemon with the peel and/or honey for a healing boost. 
Pineapple has bromelain a group of enzymes found in the fruit and stem of the pineapple plant. Bromelain is promoted as a dietary supplement for reducing pain and swelling, especially of the nose and sinuses, gums, and other body parts after surgery or injury. It is also promoted for osteoarthritis, digestive problems, and muscle soreness. 
I have found it great for inflammatory problems 8211; many people with sports injuries supplement their diet with it.  If your sick and have aches, it may help.
Pineapple juice and bromelain are known to help a wide variety of respiratory allergic conditions, including allergic airways diseases, allergic asthma, bronchial asthma, and COPD.  Pineapple juice may enhance the breakdown of mucus and expel the slimy substance.
Parsley helps your body8217;s cleansing processes by supporting it to remove toxins like heavy metals & toxins. If you have a cold, you8217;ll want to support it to heal and remove out the junk.  Parsley is also a super green with lots of body supporting nutrients. 
Sage has been used medicinally for respiratory and coughs over the ages, and it really works when juiced or used in tea.
Ginger contains 8216;gingerol8217; which has powerful medicinal properties and compounds that prevent stress and damage to your DNA. It8217;s often used to treat nausea, ease a cough, inflammation & pain.
To get your own Glass Bottles for Juicing, visit our online shop or our Amazon shop.