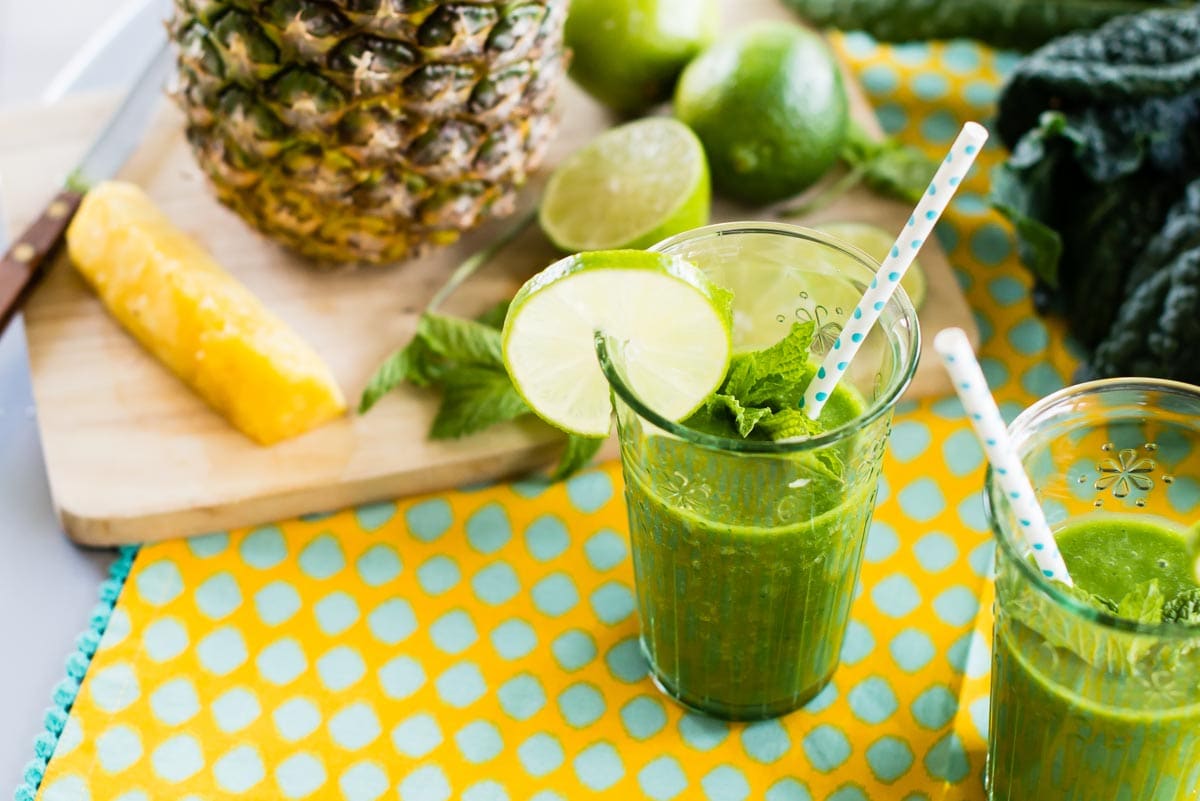 Sweet. Soothing. Refreshing. Hydrating. This Pineapple Mint Smoothie happens to be my literary agent8217;s favorite recipe of all time. If you close your eyes while sipping it down, you might even teleport to a poolside bar and think it8217;s a pineapple mojito (you wouldn8217;t be the first!).
Have you ever thought about serving smoothies at your poolside parties? They make the perfect addition to a summery spread, and I won8217;t tell anyone if you add a little rum to them!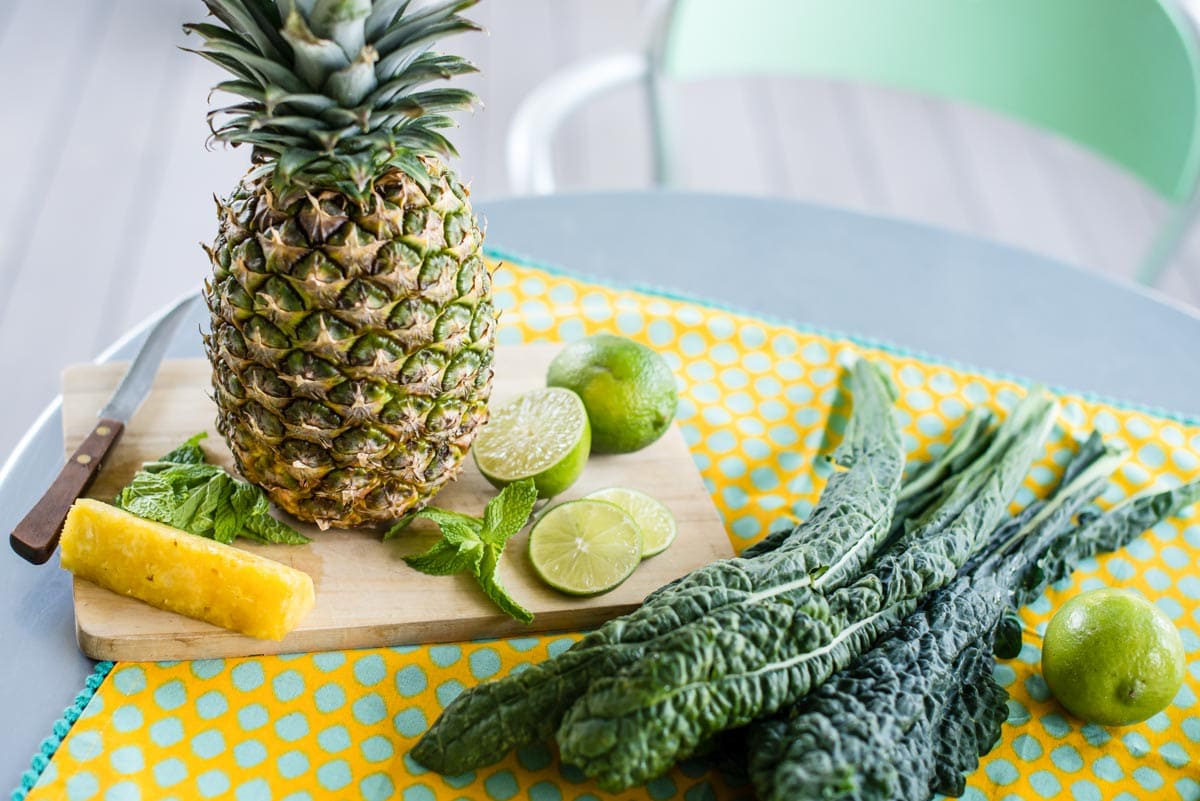 Ingredients in a Mint Smoothie
Head to the grocery store and gather the following fruits, leafy greens and herbs to create this delicious mint smoothie. No matter where you serve it, a juicy, sweet pineapple smoothie is amazing. It8217;s the perfect summer drink to cool down, hydrate and feel amazing!
Kale: The king of the leafy green family, kale is packed with fiber and phytonutrients that our body loves.
Coconut Water: This is the most hydrating liquid base out there. I love using it as a post-workout smoothie or on a hot day.
Pineapple: This natural sweetener turns this healthy smoothie into a decadent poolside cooler.
Lime: Fresh limes make the most vibrant flavors and can be blended effortlessly into a mint smoothie.
Mint: This herb is a natural stimulant, which can help your perk up during a painfully slow afternoon, or even give you a healthy jolt before you head to the gym.
If you8217;re not a fan of kale in your smoothies but want to be, then this is a great gateway smoothie. The pineapple and coconut water up the sweetness and tone down the bold kale flavor.
Let me put it this way. Normally my kids don8217;t like kale in their smoothies, but this pineapple mint smoothie went down the hatch nice n8217; easy.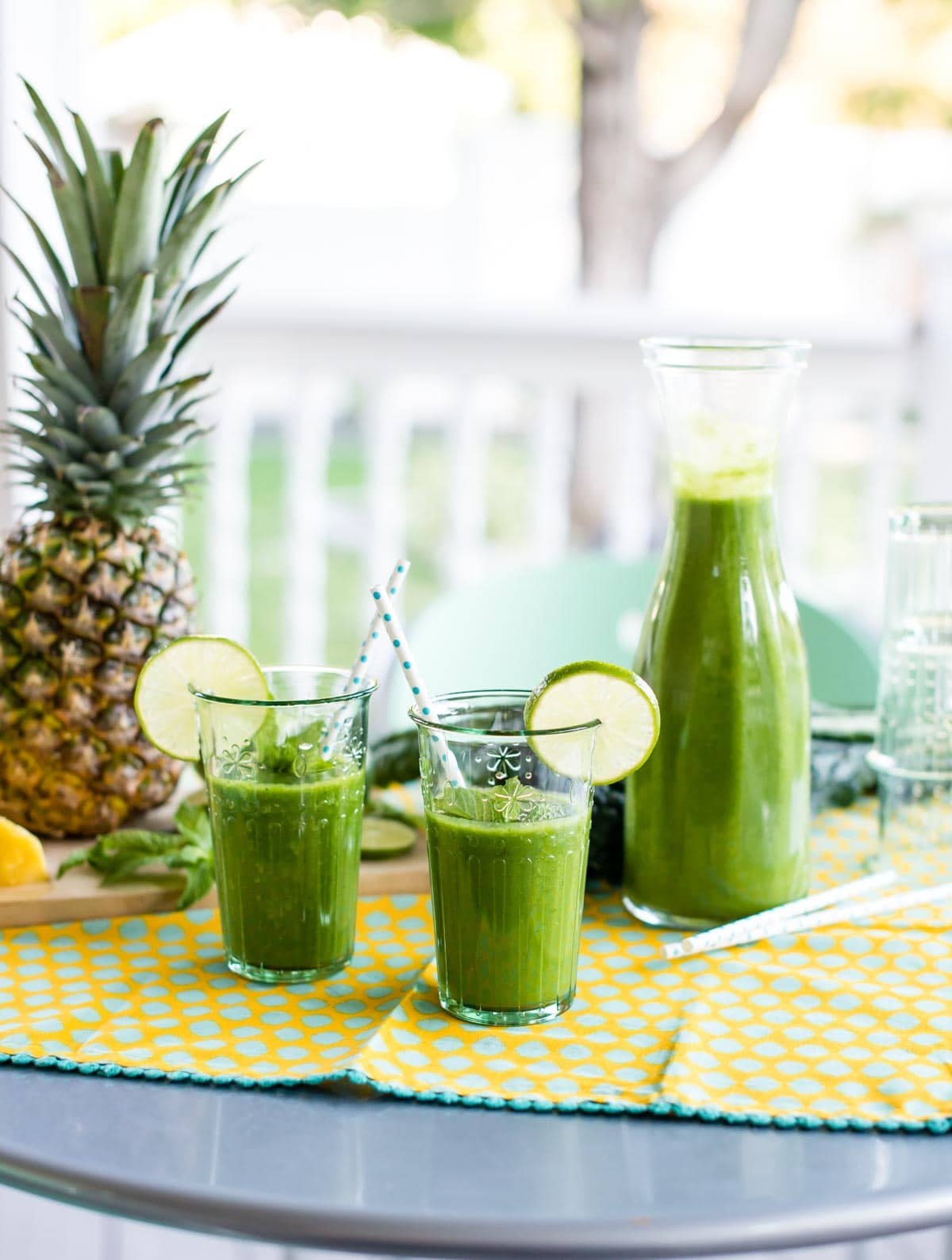 Pineapple Mint Smoothie FAQs
How much mint should I add to my smoothie?
I typically stick to ¼ cup or less when adding herbs to smoothies. I really want the mint to shine in this pineapple mint smoothie, so I add the whole ¼ cup. Feel free to start with less if this is your first time trying fresh mint!
Can I use dried mint in a smoothie?
I don8217;t recommend it. Dried mint has a different flavor, and consistency and doesn8217;t hold the nutritional benefits found in fresh. I do recommend growing your own mint! It8217;s super easy to do and allows you to grab a garnish any time you want.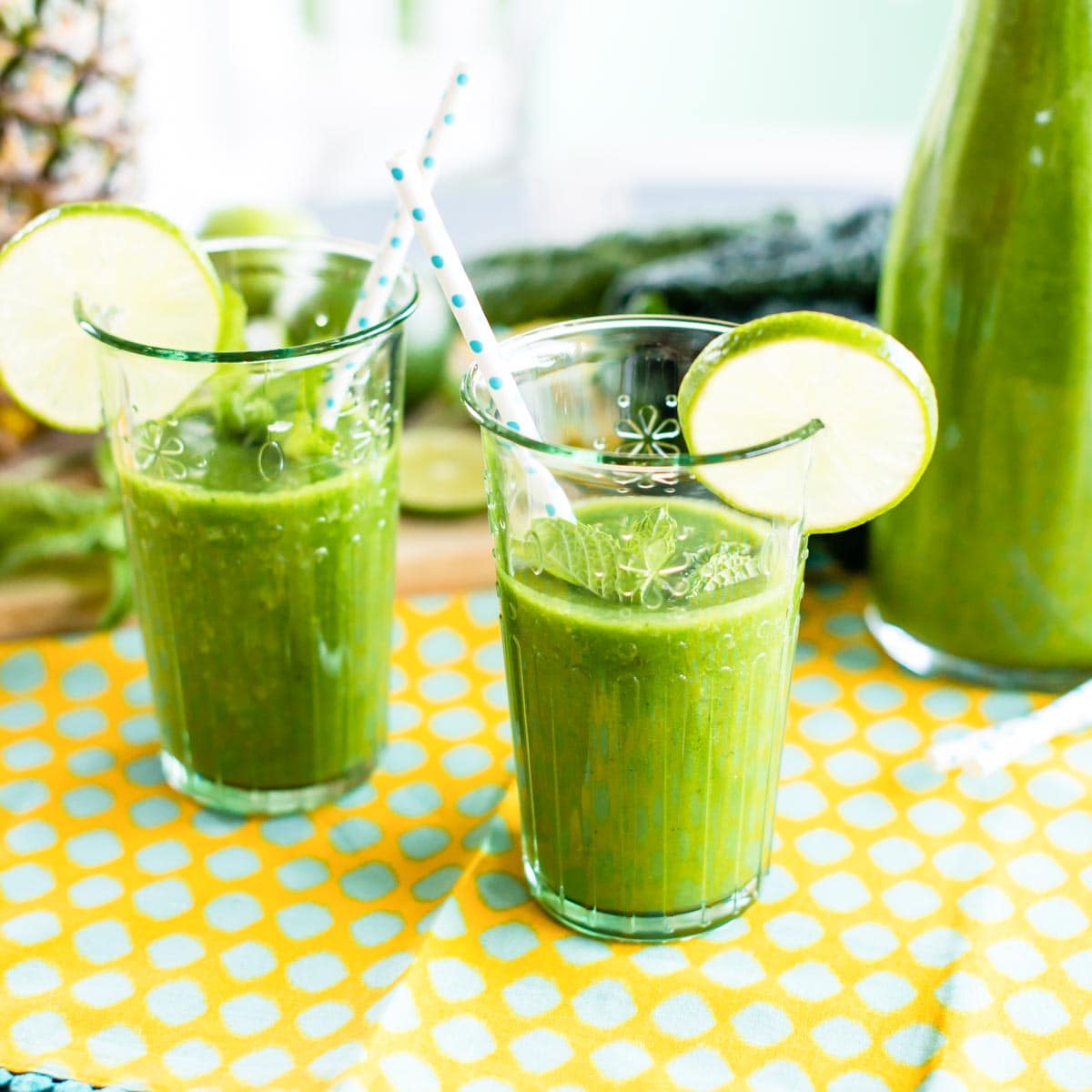 Naturally Lower Sugar in Smoothies
While sugar in fruit is not processed, it can be a bit much at times. The easiest way to help your body easily process the natural sugar in fruits is to add in a plant-based protein powder with protein and healthy fats. Then you get a filling snack without the sugar crash.
You can also swap out higher glycemic fruits with lower glycemic fruits.
Low Sugar Fruit Swaps
If the pineapple holds too much natural sugar for you then cut it down to ¾ cup and add in ¾ cup of one of the following low sugar fruits:
Don8217;t let natural sugar slow you down! Smoothies are the ultimate 8216;build your own8217; since you can really use what you have on hand or prefer to make any recipe work for you.

Smoothie Recipes Using Fresh Herbs
Fresh herbs are the ultimate bonus ingredient. They add an extra leafy green and lovely flavor addition to any smoothie. Here are a few of my favorite herb smoothie recipes: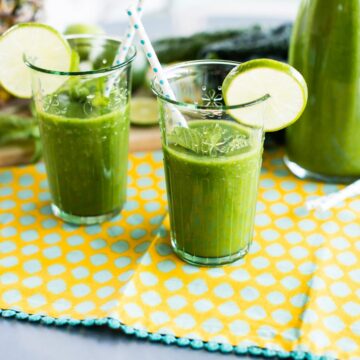 Friends will keep coming back for more when you serve up this refreshingly sweet pineapple mint smoothie. This recipe is a great way to introduce others to the world of kale!
Nutrition (estimated)
Calories: 214kcal (11%) Carbohydrates: 50g (17%) Protein: 6g (12%) Fat: 2g (3%) Saturated Fat: 1g (6%) Polyunsaturated Fat: 1g Monounsaturated Fat: 1g Sodium: 284mg (12%) Potassium: 1280mg (37%) Fiber: 7g (29%) Sugar: 31g (34%) Vitamin A: 7322IU (146%) Vitamin C: 213mg (258%) Calcium: 220mg (22%) Iron: 3mg (17%)