We love adding veggies to our smoothies. If you're ready to blend up something delicious, try this strawberry carrot smoothie recipe and reap the nutritional benefits.
I started blending up smoothies for this very reason – I wanted to add more nutrients into my day, but as a busy mom it was a little tricky. Enter smoothies! If you're looking for a yummy green smoothie made with carrots, check out this one.
Can you blend raw carrots?
Yes! You can totally blend raw carrots. However, unless you've got a high speed blender, please chop the carrots first or your blender blade may get damaged, or your smoothie may be a little chunky.
I usually buy baby carrots to add to smoothies, but if you have access to a bag of shredded carrots (check the salad section of your grocery store), they blend great.
What fruits go well with carrots?
Carrots go well with a lot of different fruits. Here's a list of fruits I love to pair with carrots in smoothies and other recipes: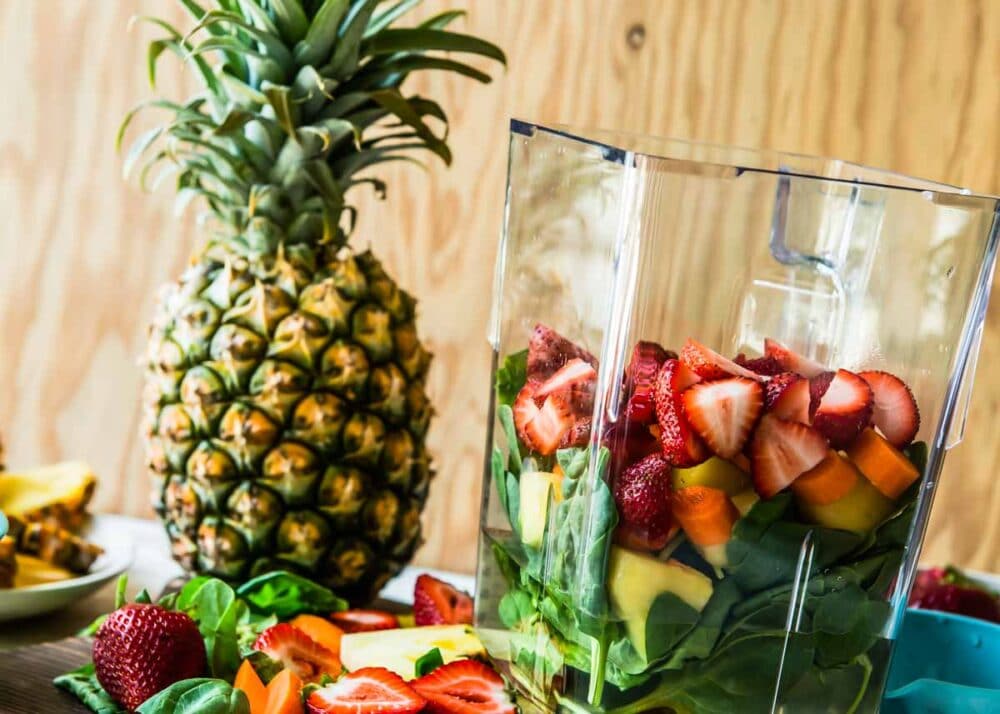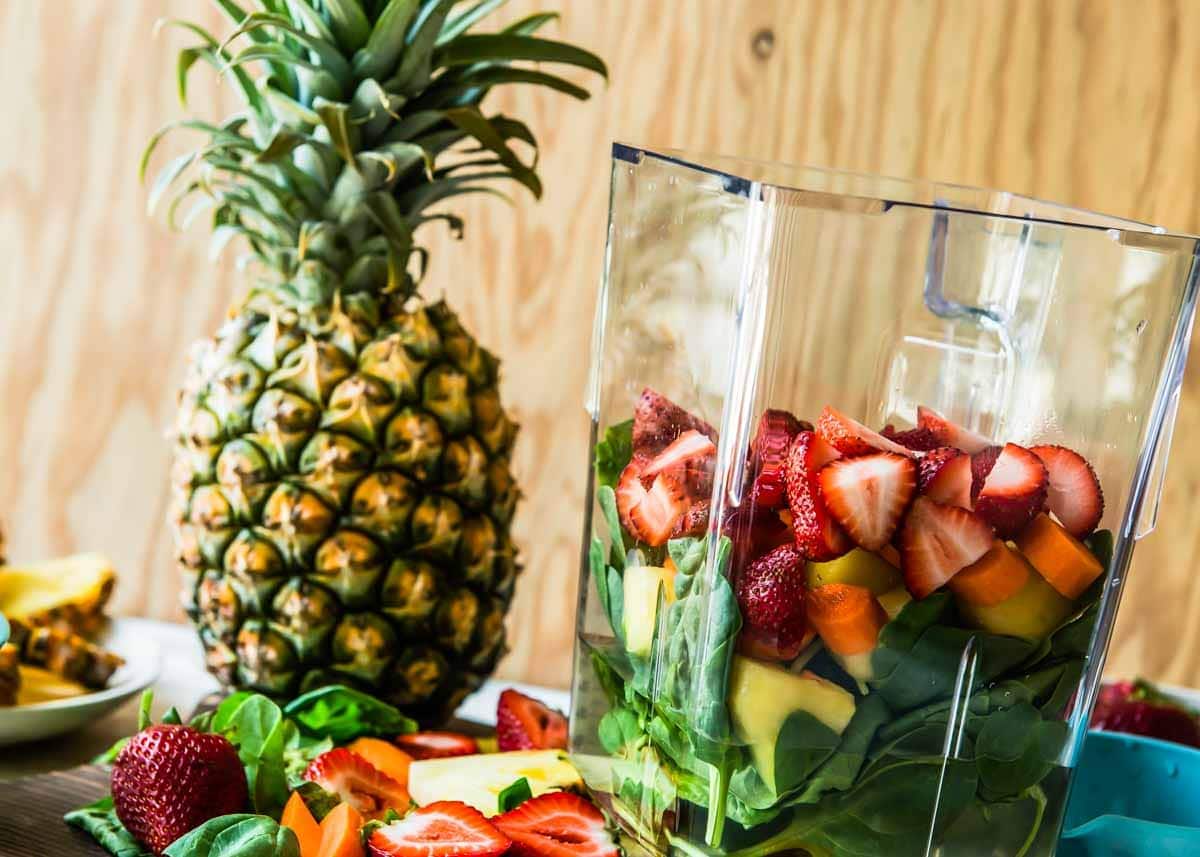 Can you taste carrots in smoothies?
If you're trying to disguise the taste of carrots in your smoothie…it's a good idea to pair it up with a fruit that has stronger flavor. Carrots can be kind of earthy tasting, and if I'm honest, I've eaten bitter-tasting carrots before. I suggest adding carrots in stages until you find the right amount that works with your tastebuds.
One more thing – peeling carrots first makes a big difference too. I love buying those giant bags of baby carrots and throwing a handful or two into my smoothie. They seem to be on the sweeter side. You can also try using organic vs. conventional.
Do you have to boil carrots before blending?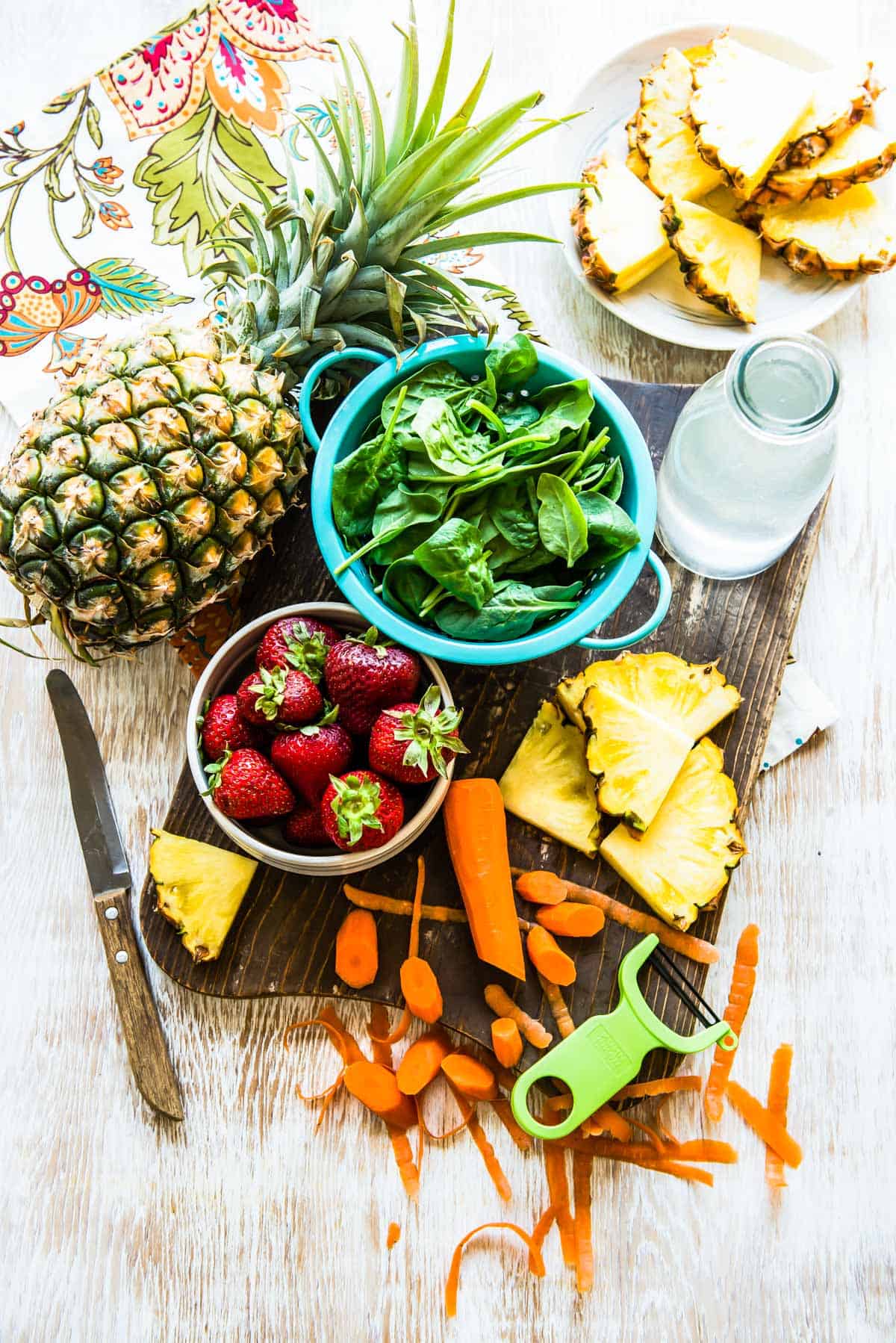 No, you don't have to boil carrots before blending, but you certainly can. Cooked carrots will blend more easily than raw. Try steaming them to help retain nutrients or use just enough water and save it to use as the smoothie liquid.
Use at least one frozen fruit to make the smoothie cold or serve over ice.