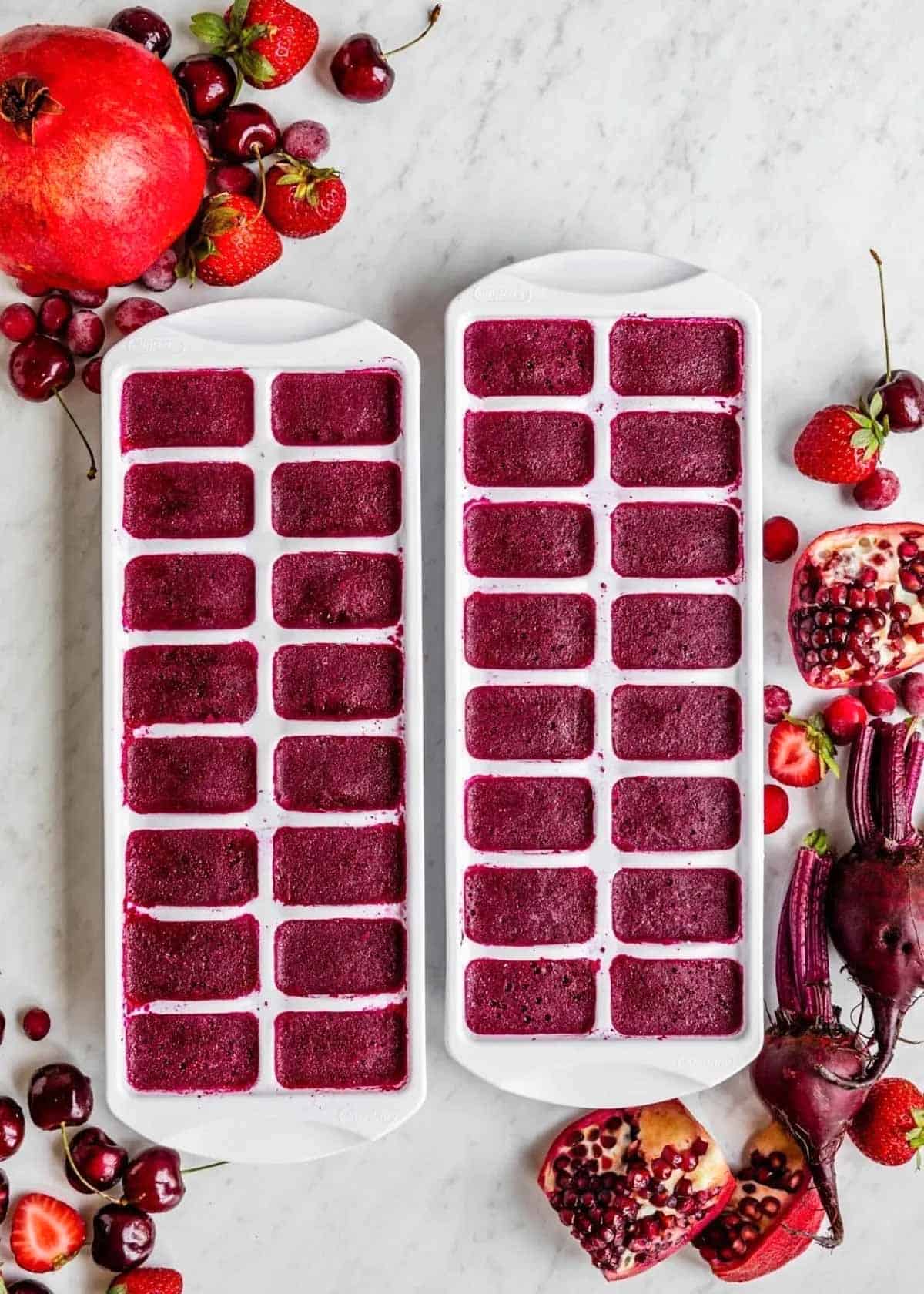 A lot of health and wellness experts like throw around words like antioxidant… but what does it mean and why do I need it? After experiencing several members in my family battle cancer more than once, I started researching antioxidant foods and how foods high in antioxidants can help not only keep me healthy, but fight for me too.
Best antioxidant rich foods
If you're looking to up your intake of antioxidant rich foods, then take this list to the grocery store:
| | | |
| --- | --- | --- |
| Artichokes | Dark chocolate | Pomegranate |
| Beets | Goji berries | Raspberries |
| Black berries | Kale | Red cabbage |
| Blueberries | Orange vegetables | Red grapes |
| Cherries | Pecans | Red kidney beans |
| Cranberries | Plums | Strawberries |
A good rule of thumb when browsing the produce section: if you buy dark leafy greens, red fruits, or berries then you are getting a cart full of antioxidants. Not to say that the other fruits + veggies are out of the running, they just provide different nutrients for the body.
While the foods on the above list are quite delicious, they are also super helpful to our bodies.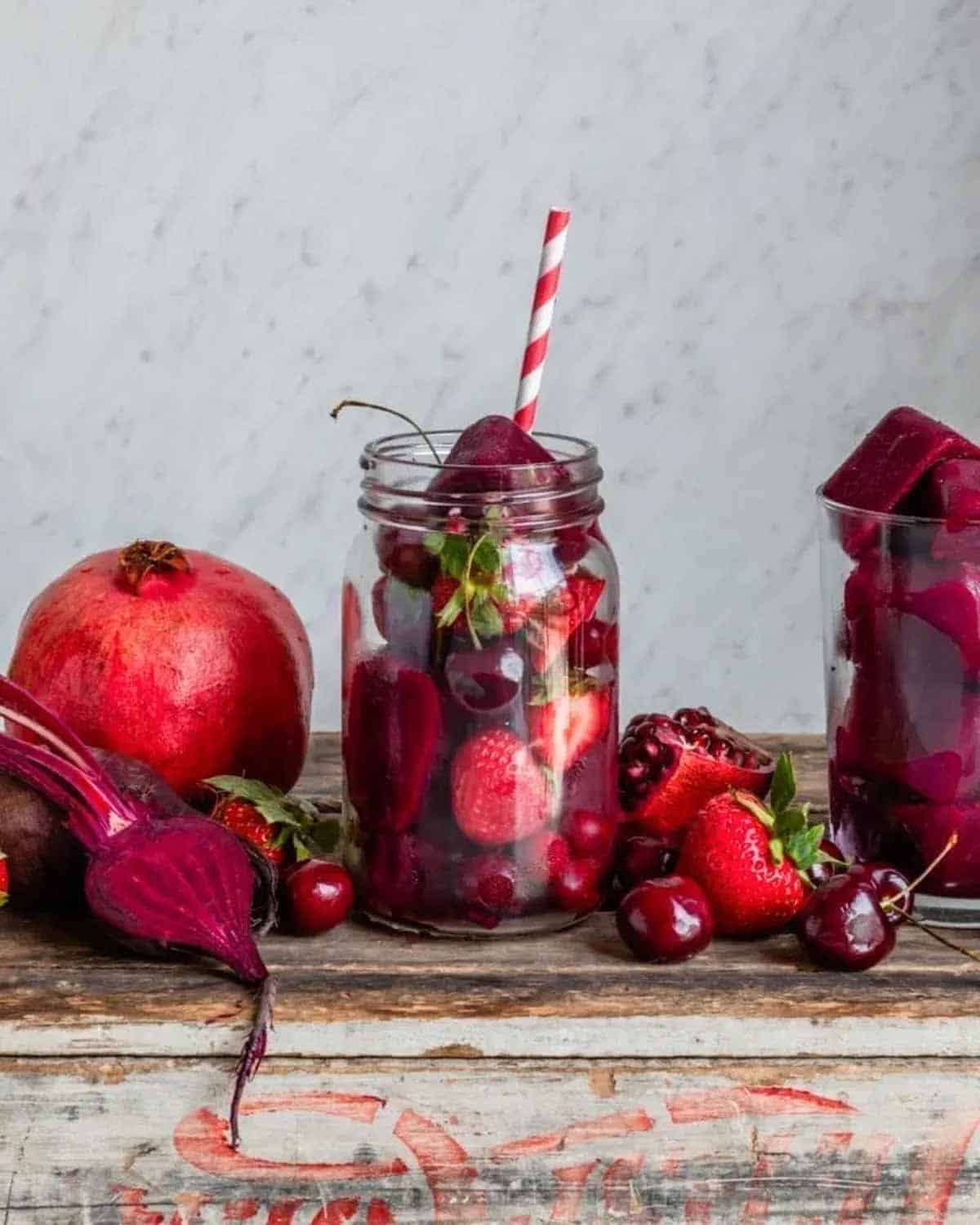 Why we need antioxidants
Antioxidants are molecules that specifically fight free radicals in the body. Why is this important? Well, if free radical counts get too high, then they can become super harmful. I'm talking cancer, heart disease, diabetes, and more.
While the body naturally has antioxidants, certain kinds of food also contain these special compounds, and eating these foods can give your defense system a big boost.
Free radicals also contribute to aging, so I'll eat all the antioxidant foods I can to age a bit more gracefully + naturally.
Vitamins C and E are common as well as necessary antioxidants, and all the foods on the above list are full of these 2 essential vitamins.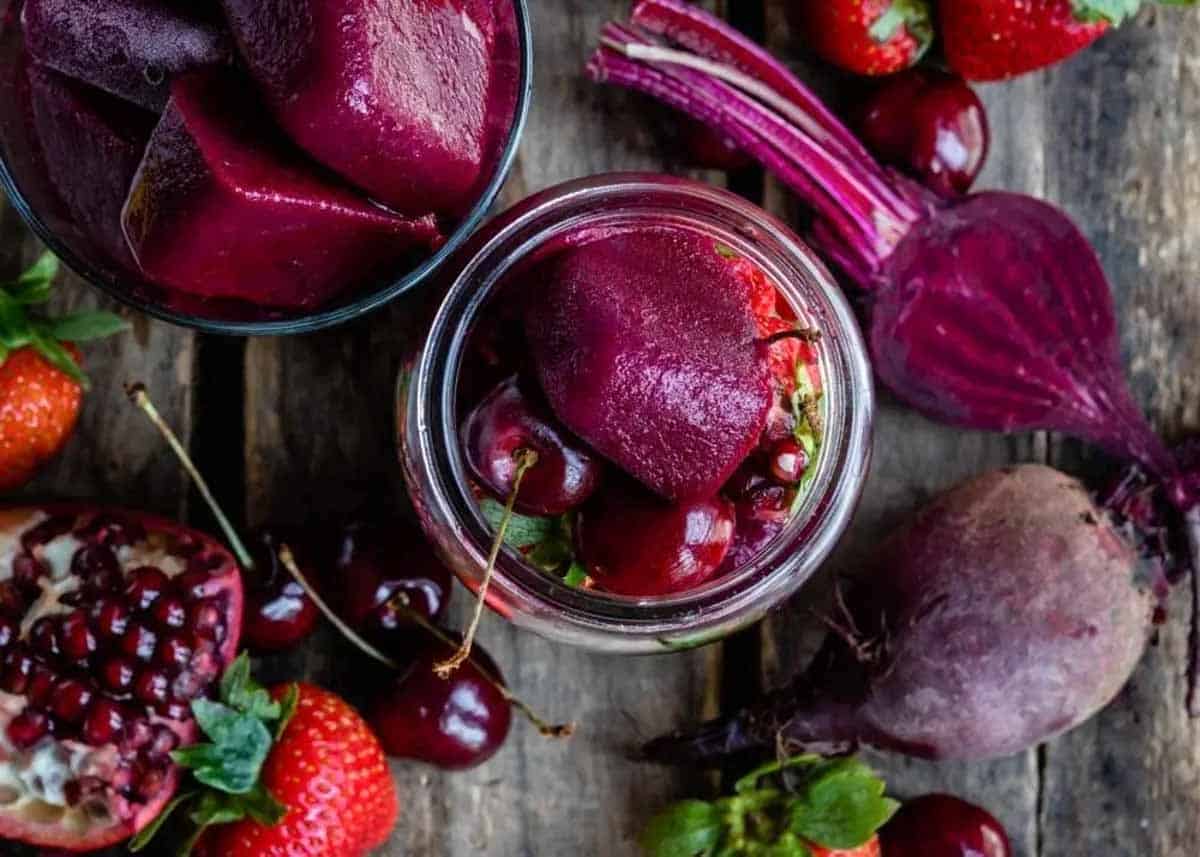 FAQs
What drinks are high in antioxidants?
100% fruit juices, herbal teas, green tea and more plant based drinks are loaded. Green smoothies are full of foods high in antioxidants.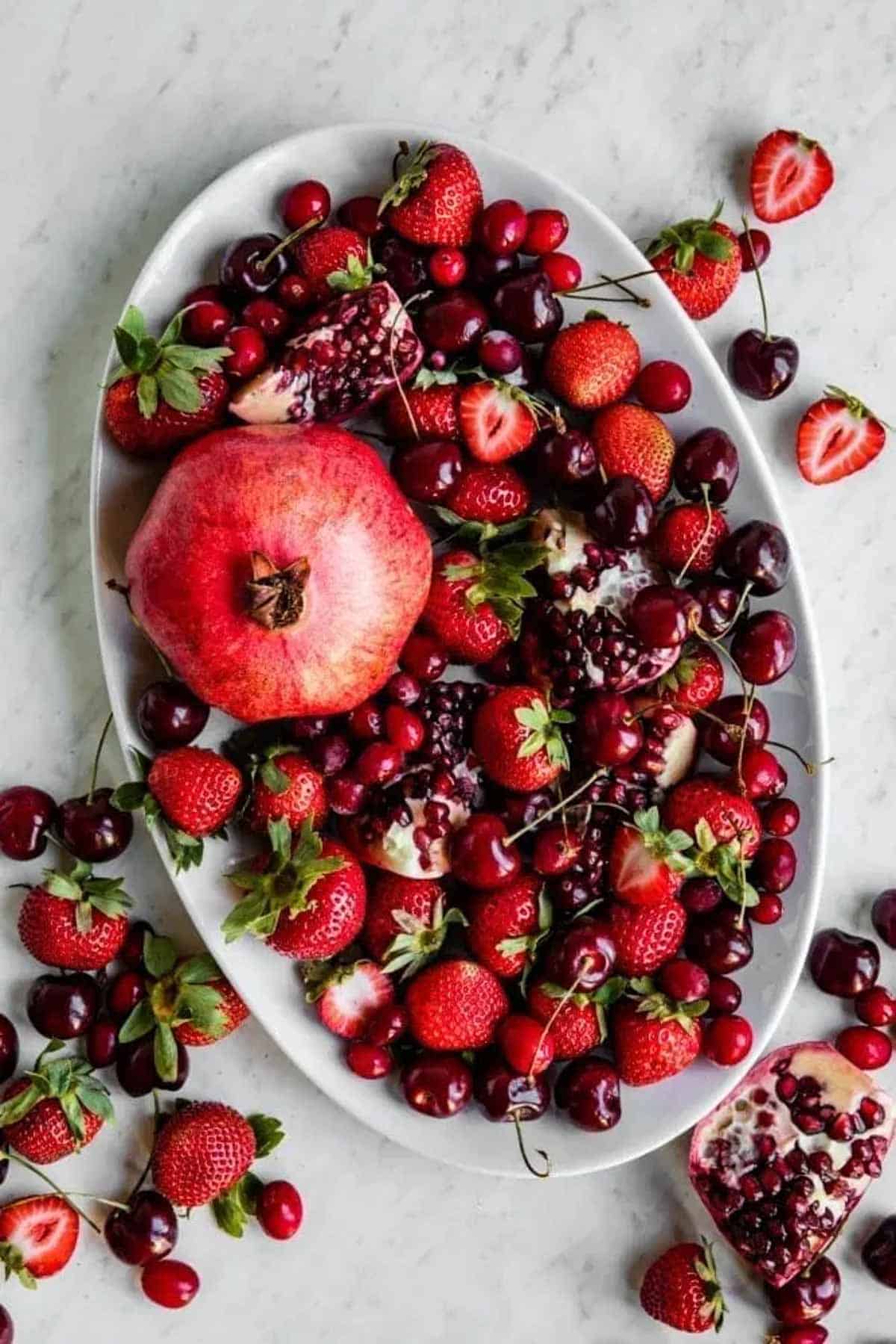 Antioxidant rich smoothies
Many people in the Simple Green Smoothies community come looking for how to easily incorporate foods high in antioxidants into their diets. So I've created several smoothies using these powerhouse ingredients:
While these are a great starting point to boosting your health, I've gone even deeper to bring you some supercharged smoothie cubes that are loaded with antioxidant foods.
How to use antioxidant foods in smoothies
The recipe below is for antioxidant smoothie cubes. I use smoothie cubes to boost target nutrients like fiber, vitamin C, healthy fat, and electrolytes as well as to aid in eliminating inflammation in my body. These cubes pack a whole lot of natural health into small rectangles, and are a great smoothie booster to have on hand.
To utilize various antioxidant foods, blend up the below recipe, pour into ice cube trays, then freeze. Once frozen, store in a freezer safe container. To use, simply replace 1/2 to 1 cup of fruit in your next smoothie with a few of these antioxidant cubes, then enjoy.
Give your smoothie a viscous boost of ruby red goodness with these our natural DIY antioxidant berry cubes you can make at home.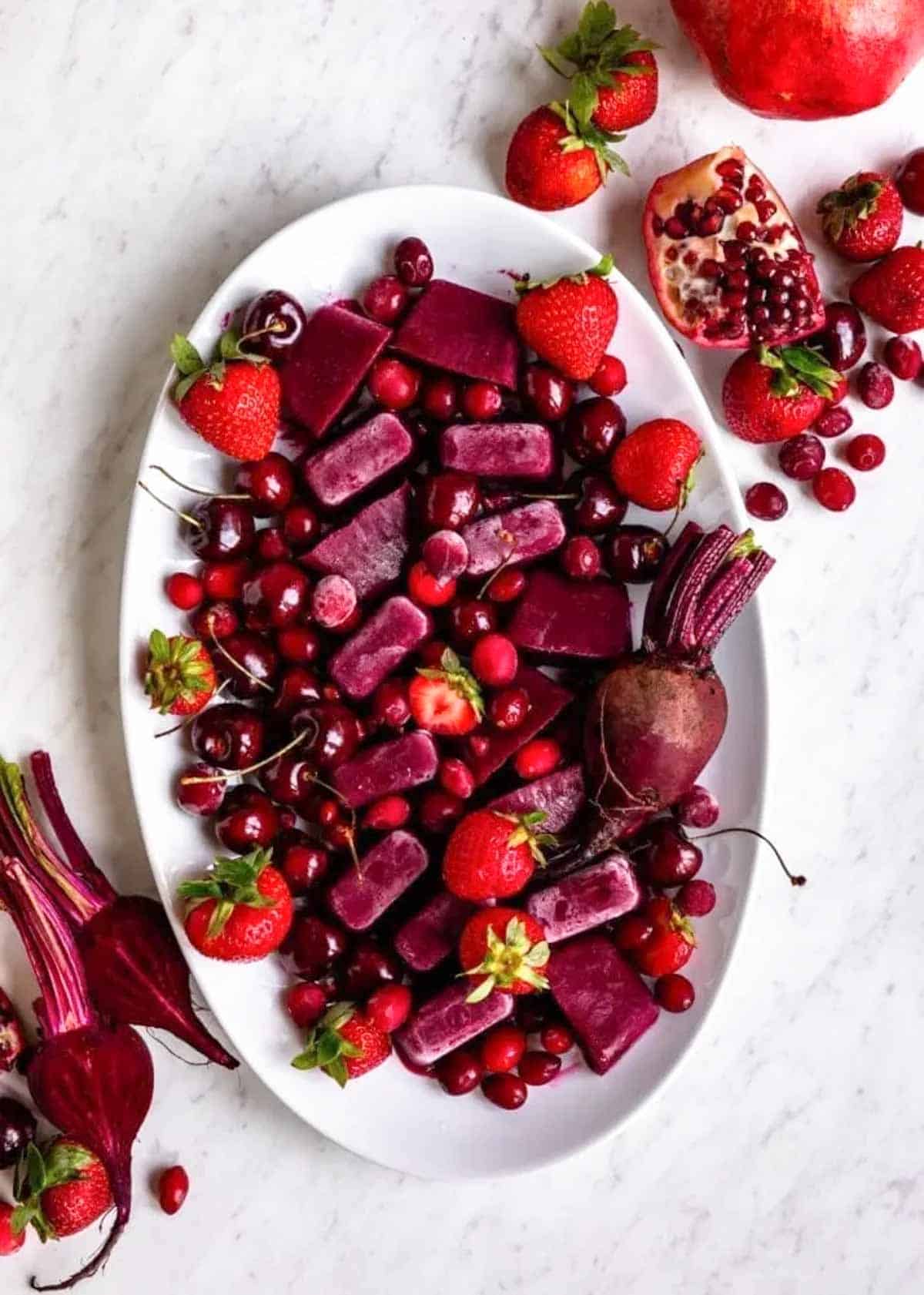 clock
icon
cutlery
icon
flag
icon
folder
icon
instagram
icon
pinterest
icon
facebook
icon
print
icon
squares
icon
heart
icon
heart
solid
icon
---
---
More smoothie cube recipes
If you love the idea of boosting your smoothie, then I've got more super fun + effective smoothie cube recipes:
Which one of these recipes sounds like something you need? Comment below letting me know your fav option, as well as how your antioxidant food smoothie cubes turned out!