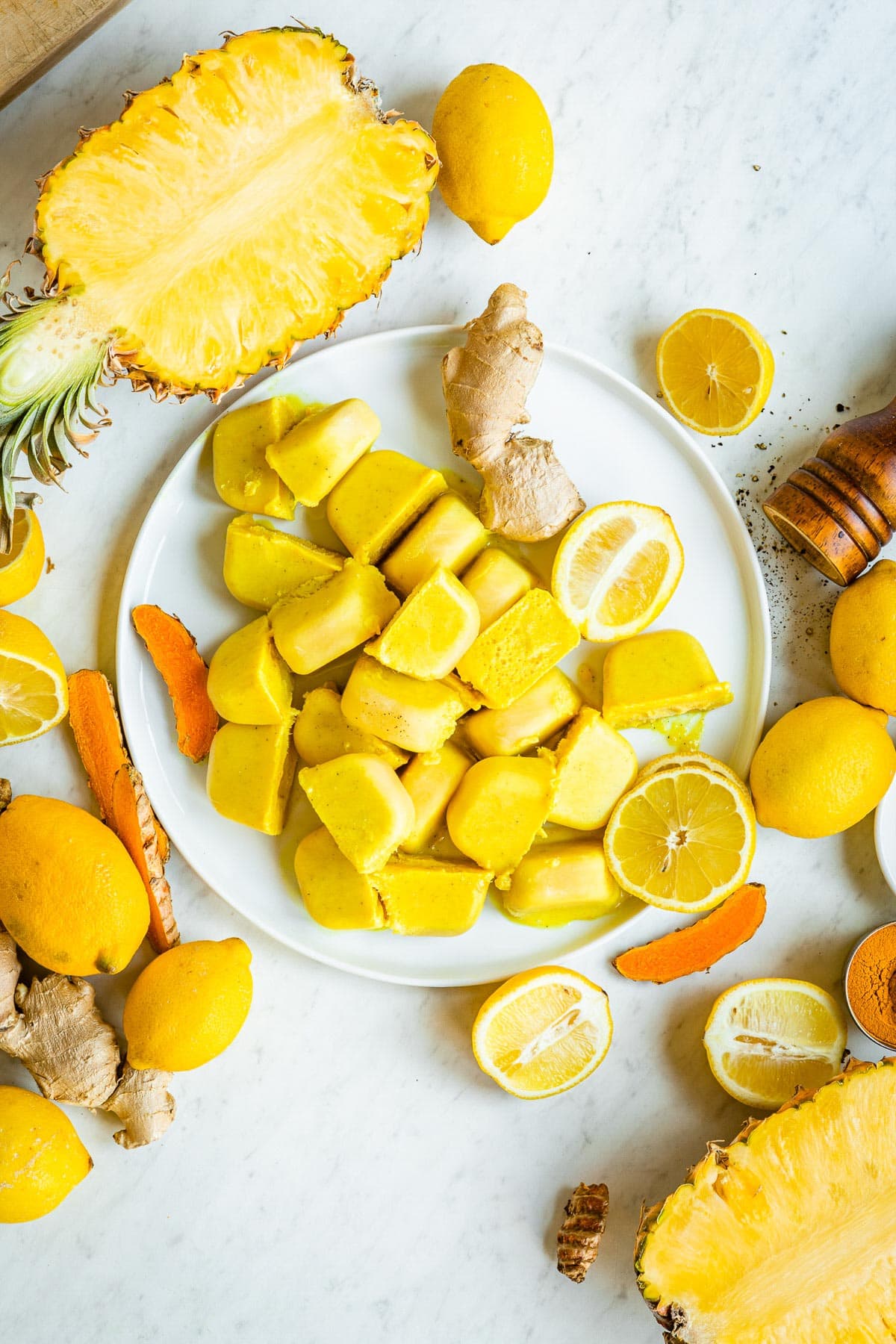 Wouldn8217;t it be awesome to use real plants to cure whatever might be bothering you? Real whole food that can soothe inflammation, boost the immune system or prevent cancer? Well, I can truthfully say that my turmeric blender bomb recipe is made with 100% real foods that are all anti-inflammatory. These blender bombs can be added to your next smoothie to do your body some good.
As a distance runner and adventure seeker, I do struggle with inflammation at times. I love having a batch of these gorgeous smoothie cubes in the freezer to use when needed.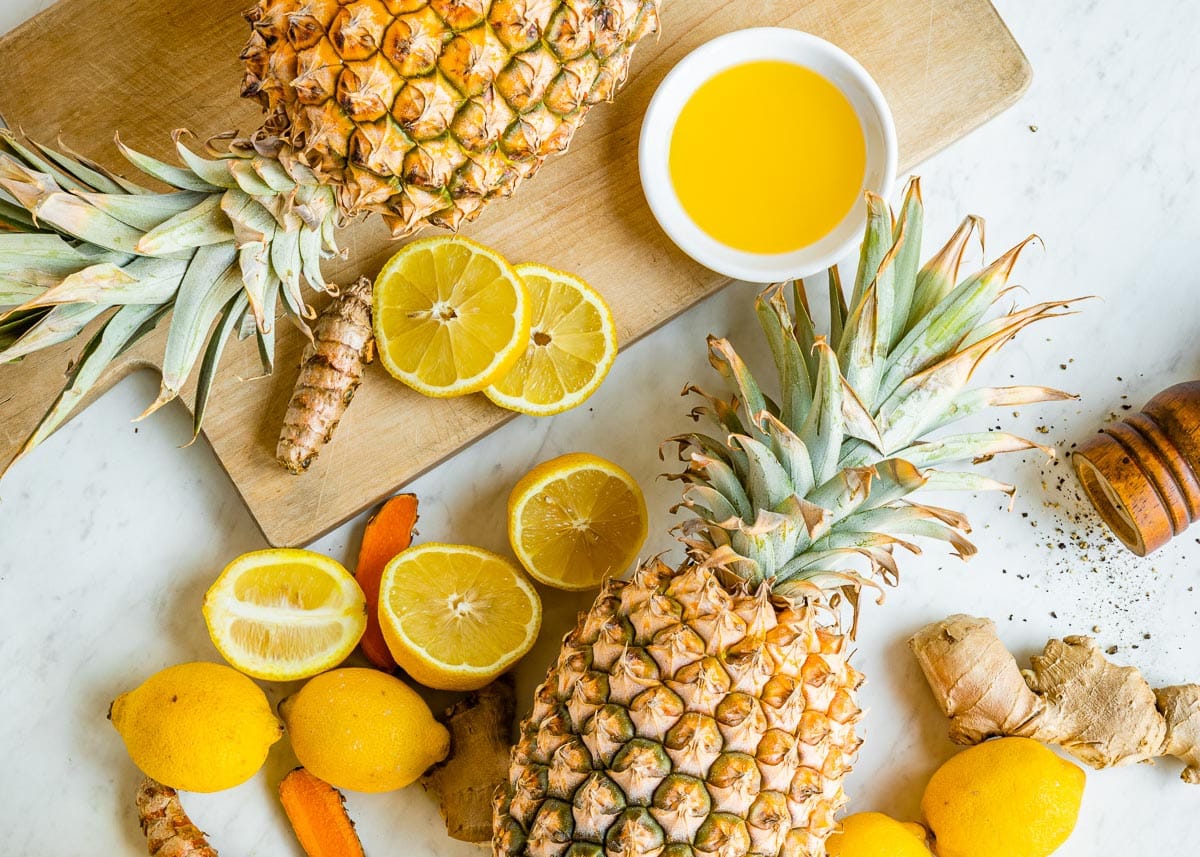 What is a Blender Bomb?
What is this magical recipe, you ask? While I love green smoothies and know that they are made with whole food, plant-based ingredients, sometimes I want to boost them even more. Smoothie cubes like the turmeric ones below were specifically created to help fight inflammation.
Each ingredient holds anti-inflammatory properties to help your body naturally calm down. Amazing, right?
To make these wonderful cubes, add all the ingredients to your blender and puree.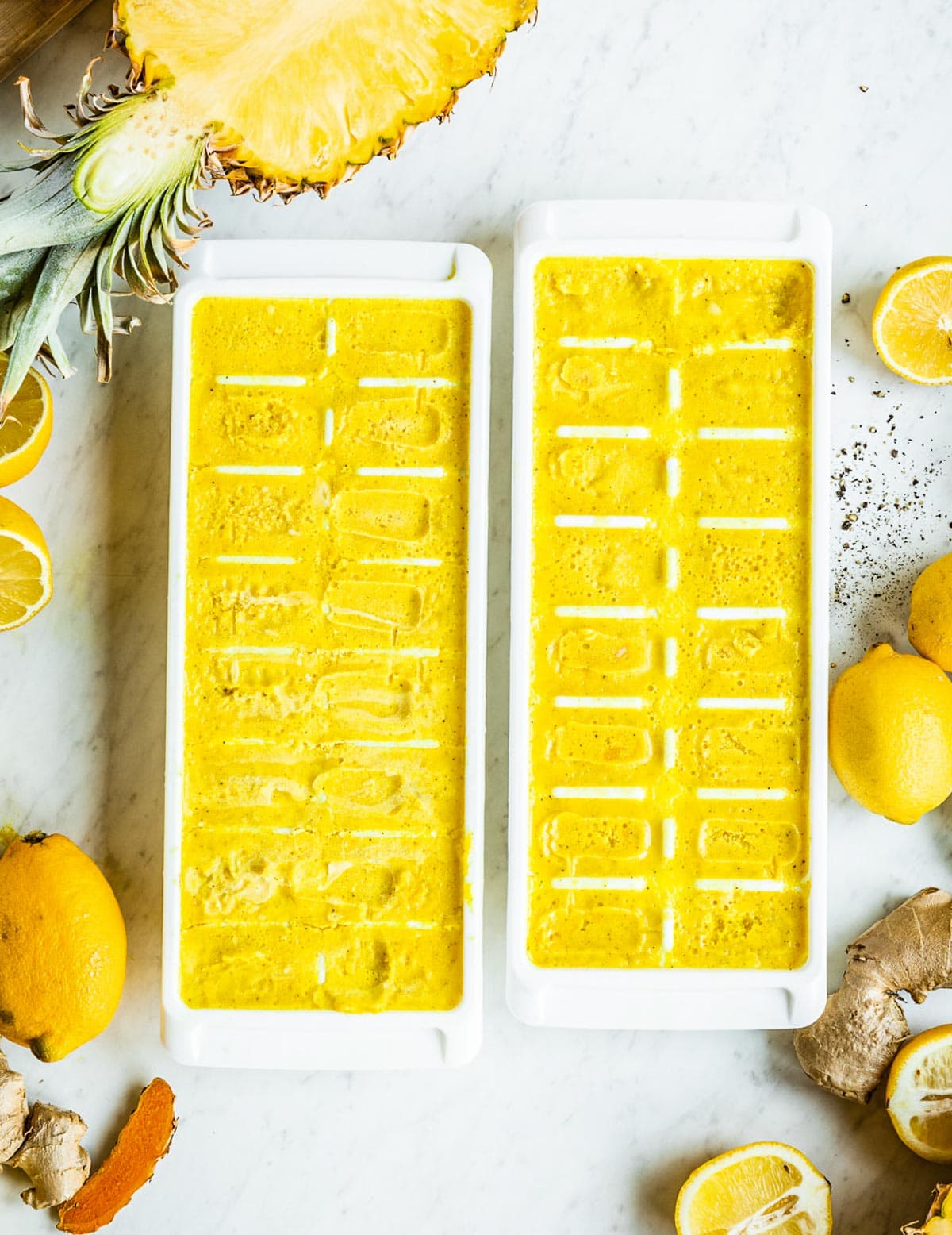 How to Store Smoothie Cubes
You should end up with four cups that you can distribute between ice cube trays. If you didn8217;t quite blend enough, add water until you reach four total cups. After the cubes are completely frozen, store them in a freezer-safe container until you8217;re ready to use. I8217;ve got silicone freezer bags of each of my blender bomb recipes so that I can grab what I need when I need it.
Taming Inflammation Through Plants
Many Americans struggle with inflammation in one form or another. Instead of loading myself up on supplements, I8217;m choosing to use the plants that contain what my body needs to fight my inflammation directly.
If you struggle with chronic inflammation then regularly eat the plants on this list or whip up the turmeric cubes recipe below:
| | | | |
| --- | --- | --- | --- |
| Berries | Green Tea | Grapes | Cacao |
| Broccoli | Peppers | Turmeric | Tomatoes |
| Avocados | Mushrooms | Extra Virgin Olive Oil | Cherries |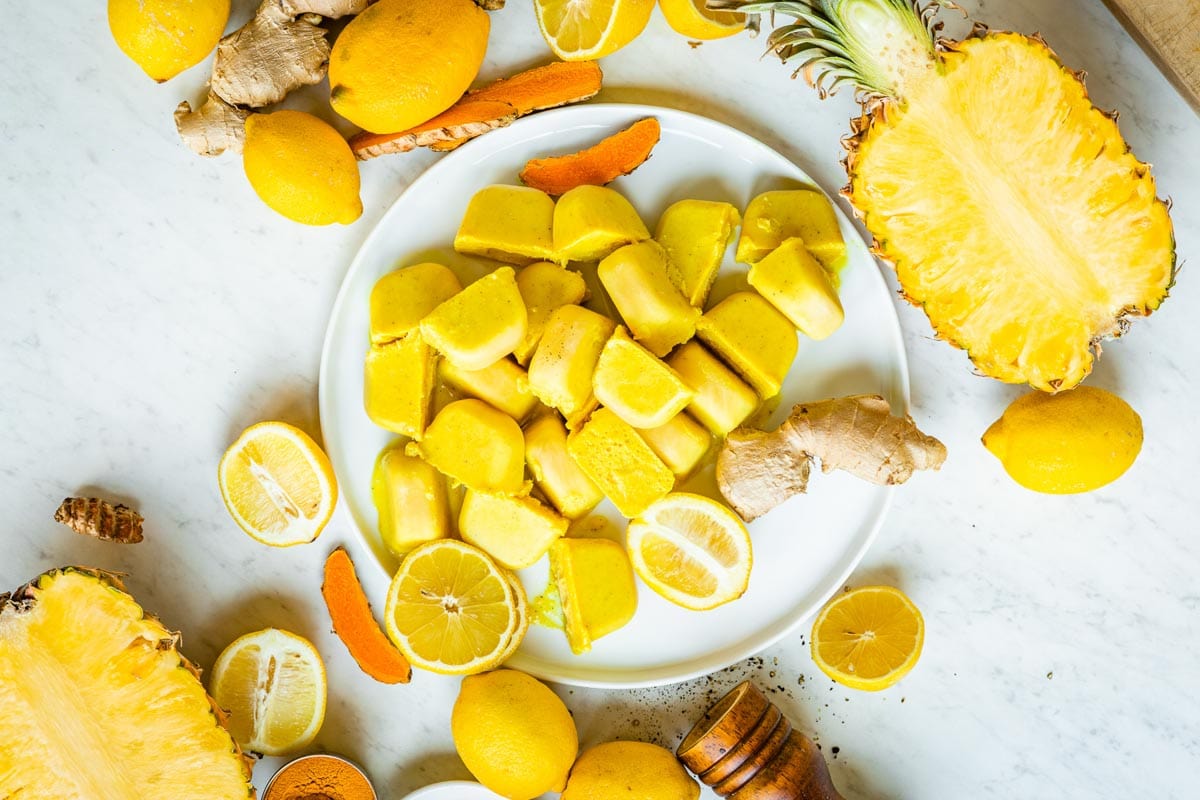 Blender Bomb FAQs
What is a blender bomb?
My blender bombs are a combination of plant ingredients targeting a specific goal, like combating inflammation or a vitamin C boost. Blend them up and freeze to toss into smoothies when you need a boost.
How do blender bombs work?
Most of my blender bomb recipes are to use 4 cubes to replace ½ cup to 1 cup of fruit in a smoothie. My fiber smoothie cubes can be blended with the liquid of your choice to make a smoothie all by themselves. 

More Smoothie Cube Recipes
I love the idea of having targeted ingredients on hand for what ails me. So I created a blender bomb recipe for a variety of super power plants. Pick the one you think will help you the most and get blending!
Which one do you want to try first?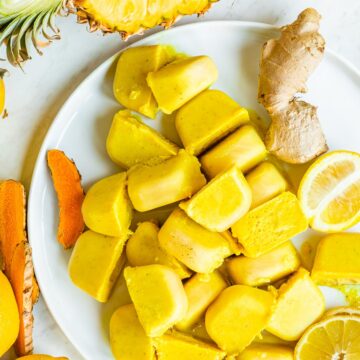 Blender Bombs for Inflammation
An anti inflammatory blender bomb may help naturally calm inflammation and pain, as well as provide essential nutrients, thanks to anti-inflammatory superstars turmeric, pineapple, flaxseed oil, lemon and ginger.
Instructions
Place all ingredients into a blender and puree until smooth. If needed, add a little water. If there isn8217;t 4 cups of puree, add enough water to equal 4 cups.

Pour into two 16-well standard ice cube trays. Place in freezer for at least four hours up to overnight, until frozen solid. Pop cubes out of tray and transfer to a resealable, freezer-safe bag or container.

To use, add 4 cubes to your favorite smoothie in place of ½ to 1 cup fruit. (See notes below for more info.)
Nutrition (estimated)
Calories: 52kcal (3%) Carbohydrates: 5g (2%) Protein: 1g (2%) Fat: 4g (6%) Saturated Fat: 1g (6%) Polyunsaturated Fat: 2g Monounsaturated Fat: 1g Sodium: 1mg Potassium: 39mg (1%) Fiber: 1g (4%) Sugar: 4g (4%) Vitamin A: 10IU Vitamin C: 9mg (11%) Calcium: 4mg Iron: 1mg (6%)