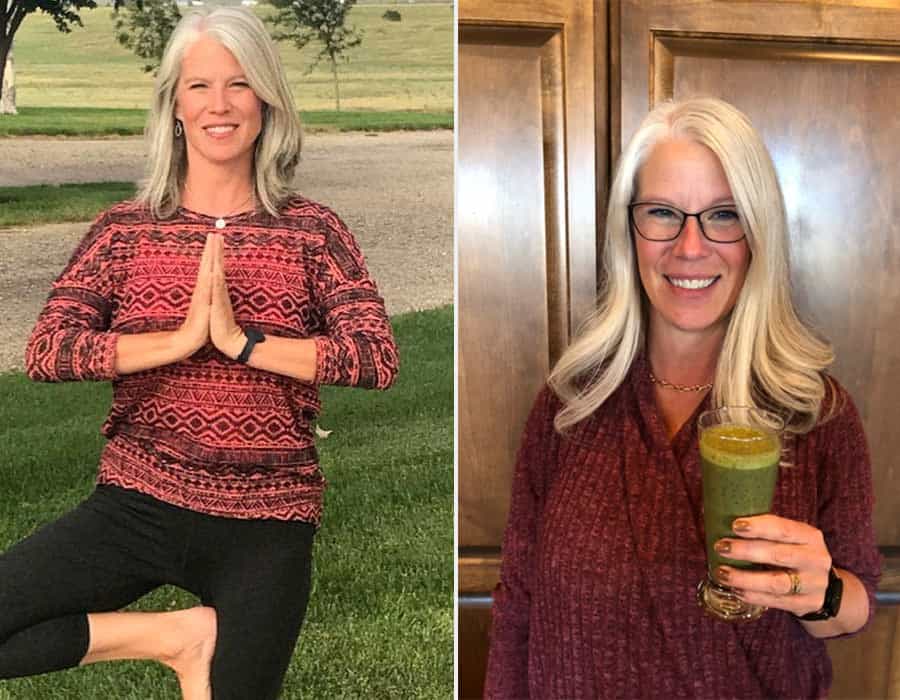 Hi, I'm Danna! I'm a yoga instructor, grandmother, small business owner and lover of green smoothies.
My husband and I have eaten a plant-centric diet for many years, at least 75% of our meals. However, we let the craziness of 2020 shift us out of our better eating habits and even encourage other bad habits. We both gained weight, had less energy and became moody. While lazily checking emails, I learned about the 10-Day Green Smoothie Challenge. The challenge was well planned with ten days of recipes and a shopping list—very easy!
Eliminating the Stress of "
The first few days of the challenge, my husband and I just added the smoothies into our day, making no other adjustments. By day four, we began using smoothies as a lunch replacement, which went on for 27 days after the challenge. It was an easy transition because the smoothies were tasty, filling, and simple to make. The smoothies really brought peace to our day by eliminating the stress of "what's for lunch?"
Check out some great smoothies to boost energy after a yoga session, below!
More Energy from Green Smoothies
By adding green smoothies into our daily life, we are experiencing fewer cravings for unhealthy temptations and had more energy. The green smoothie challenge was so successful in my home I plan to incorporate it into the yoga teacher training I lead. The challenge provides an excellent opportunity to see and feel the importance of our food choices.
Simple Green Smoothies' baby step method supports your transition to good dietary choices and better health. It is an un-intimidating approach to nutrition.
My favorite smoothie is the Mango Orange Smoothie or any smoothie with a citrus kick.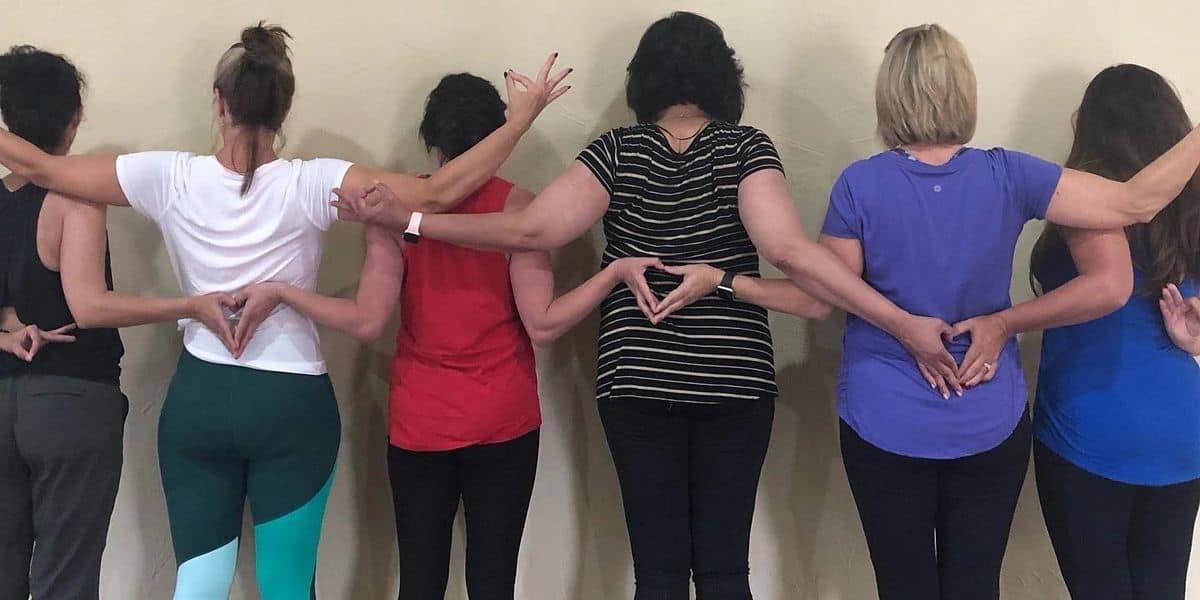 Yoga & Faith
I am passionate about staying healthy to enjoy time with my family and grandchildren. One of my main passions is yoga, which unites the mind, body and soul to ease tension, reduce inflammation and promote health and well-being.
After practicing yoga for more than three years, I enrolled in Yahweh Yoga's teacher training and received a 200-hour certification in November of 2010. I proudly own Crossties Yoga studio and, for the last twelve years, brought Yahweh Christian Yoga to the Texas Panhandle and, in 2017, started yoga teacher training.
Through yoga, I believe we can grow in strength, maturity, and health – spiritually and physically.
---
Yoga
FAQ's
---
Are you ready to RAWK? Join our Free Seasonal Challenge with ten days of healthy plant-based recipes or start meal planning with our customizable meal planner with 400+ recipes, 14-Day Free Trial. You'll find smoothies for yoga workouts and more that give you 100% real, natural energy.
5 Yoga Smoothies for Energy
Blend up one of these smoothies after your next workout for an energy + workout recovery boost:

Has Plant-Based Eating Impacted Your Life?
We would love to hear it! Share Your Story